Coming-of-age comedy set to hit screens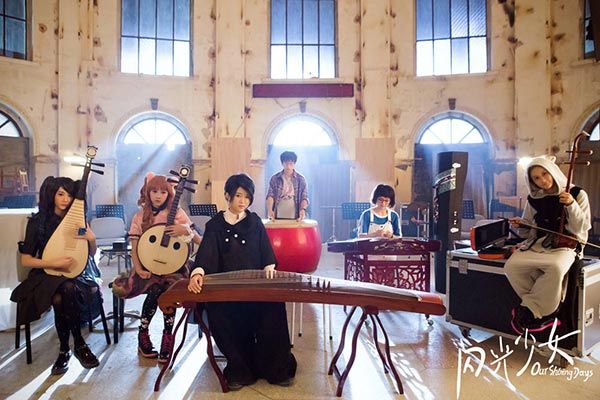 Our Shinning Days aims to inspire dream chasers. [Photo provided to China Daily]
Film Our Shining Days, a coming-of-age comedy, aims to encourage dream-chasers with an inspirational story.
The story penned by Bao Jingjing, the winner of the Golden Horse best adapted screenplay award for Love is Not Blind in 2012, is a typical Bao work focusing on ordinary people.
Set in a high school specializing in training musical talent, the movie follows a young girl's efforts to set up a folk music band.
The movie, directed by Wang Ran, stars Xu Lu, Peng Yuchang, Liu Yongxi and Luo Mingjie.
The upcoming feature will open across Chinese mainland theaters on July 20.
Hong Kong veteran musician Kubert Leung is the movie's music director, and the singers are Japanese pop diva Mika Nakashima, Chinese mainland songwriter-singer Zhou Bichang, and Taiwan singers Aska Yang and Lala Hsu.
The movie marks veteran producer Bill Kong's latest investment in a coming-of-age movie, 10 years after he produced Jay Chou's directorial debut, Secret, also about youngsters.
Around 1,000 preview screenings were recently held across the nation, and most of them gave the movie thumbs-up. The film's score on the movie site Maoyan.com is 9.1 points out of 10.
At this year's Shanghai International Film Festival, the movie won five awards in the media favorite section, including for best new director and best supporting actress.