Xinzhou to showcase cultural heritage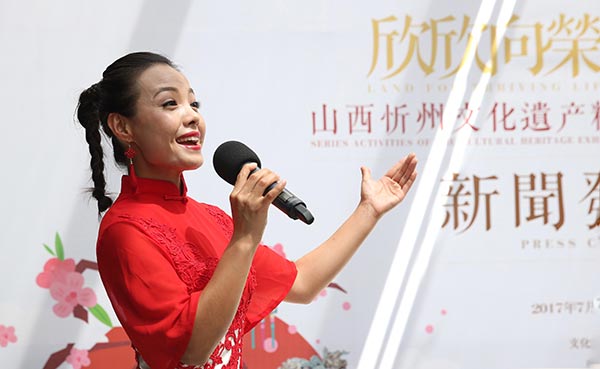 Art events are held in Beijing to promote Xinzhou's cultural heritage. [Photo by Jiang Dong/China Daily]
Xinzhou in North China's Shanxi province is to hold a series of exhibitions from July 22 to Aug 11 to showcase its rich cultural heritage at Prince Gong's Mansion Museum in Beijing.
The exhibitions will showcase traditional paper-cutting from Jingle county, dough models and ancient architectural techniques from Daixian county, wood carvings, embroidery, metal and stone carvings, as well as ink stones and statues.
There will also be live performances featuring the folk music of Shanxi, including traditional Shanxi opera and folk songs.
This series of exhibitions is part of the local government's effort to use the heritage to boost its economy.