Wu Jing set to release sequel to 'Wolf Warrior'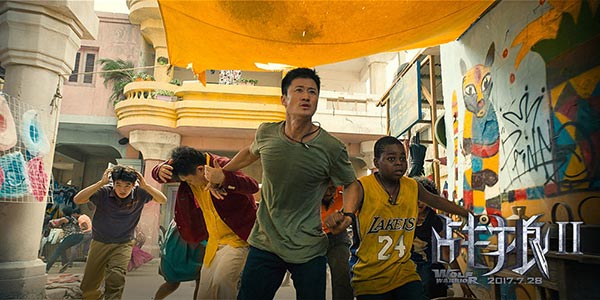 Wolf Warrior will bow in China on July 28 [Photo provided to China Daily]
Actor-director Wu Jing says his upcoming war drama Wolf Warrior II is about conflict in Africa.
The sequel of the 2015 hit Wolf Warrior, which grossed nearly 550 million yuan ($80 million), Wolf Warrior II, features more adventures for Leng Feng, a former Chinese special forces soldier played by Wu.
In the new movie, Leng is involved in a rebel conflict.
Wu, 43, is a martial artist who shot to prominence in the 1997 TV series The Tai Chi Master.
Besides, Wu has starred in a number of action films.
The sequel will open in Chinese mainland theaters on July 28.
The cast of the film includes Hong Kong actress Celina Jade, Chinese mainland actors Wu Gang and Zhang Han, and cross-talk performer-turned actor Yu Qian.
Wu Gang, who did nearly one month of training on using weapons, says Wolf Warrior II is his first war action movie in his 32-year acting career.