Chinese acrobatics dazzles South Korean audience with tour show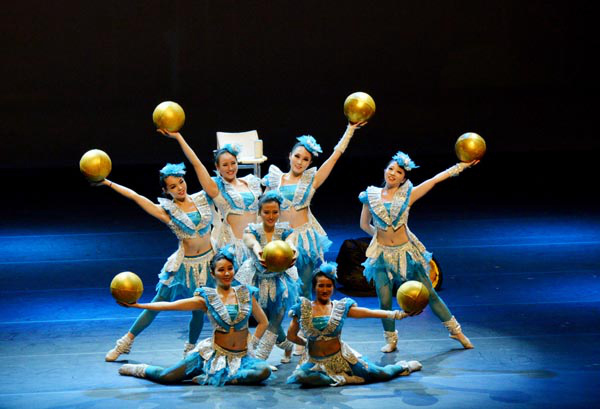 Chinese acrobats perform in Gunsan, North Jeolla province, South Korea, May 13, 2017. [Photo/Chinaculture.org]
A selection of Chinese acrobatic performances impressed South Koreans when a Chinese acrobatic troupe toured three South Korean cities, including Seoul, Gunsan in North Jeolla province, and Muan in South Jeolla province, from May 13-14.
In addition to traditional acrobatics, the show, called Colorful Hunan – Performances of Chinese Acrobatics, also included dances, folk songs and traditional musical instruments, offering a closer look into China's folk art and culture.
Colorful Hunan is a key project of the China Cultural Center in Seoul this year to enhance understanding of culture in Central China's Hunan province and to promote cultural exchanges between the two countries.