Hungarian ballet about Sissi opens 17th Meet in Beijing Arts festival
Each year, spring brings the most intoxicating musical acts to Beijing. The four-week "Meet In Beijing" Arts Festival is now back and opened on Thursday with the extraordinary life story of the Austro-Hungarian Empress Sissi re-imagined by a Hungarian dance troupe.
The Legend of Sissi, produced by Hungarian troupe Experidance, retraces the life of Empress Elisabeth of Austria from innocent young woman to one of the most well-known royalties in history.
The performance fuses modern dance and traditional ballet, with the addition of court dances, European folk dance and Gypsy dances.
The story of Sissi is no stranger to Chinese audiences. The 1955 Austrian film Sissi, directed by Ernst Marischka and starring Romy Schneider in the lead role, was a hit on TV during the 1980s.
Not just the dancing but the special Gypsy orchestra from Hungary, consisting of 100 violinists, cellists and double bassists, is a highlight of the show.
The electric band performs a series of classic pieces, including Franz Liszt's Hungarian Rhapsodies and Johann Strauss's The Blue Danube.
Hungary's precious musical instrument cimbalom, a hammered dulcimer, is also featured in the performance. ‍ ‍
The "Meet In Beijing" Arts Festival offers music lovers here a rare chance to sample cultures hugely different from their own experience. This year's event will feature 100 performances and exhibitions from 21 countries and regions. It runs until the end of May.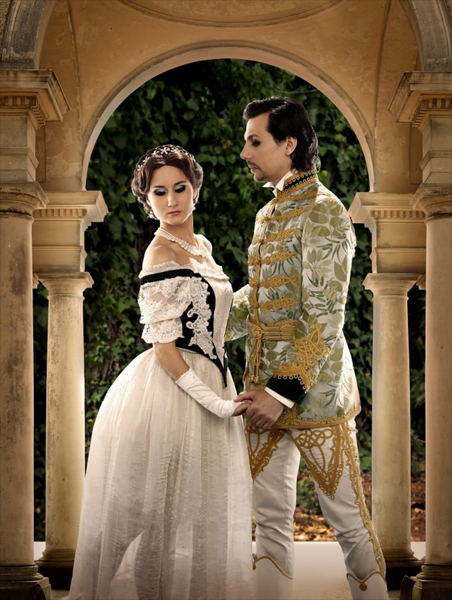 Hungarian dance show The Legend of Sissi. [Photo/CGTN Photo]