Japanese author a hot property for China filmmakers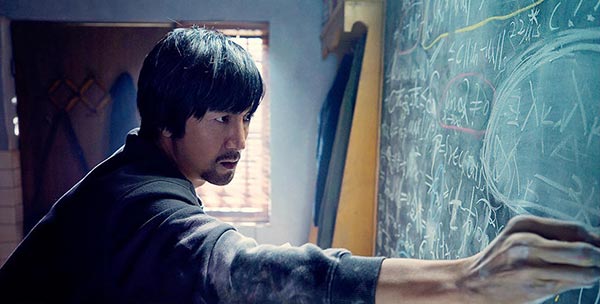 A scene from Chinese version of The Devotion of Suspect X [Photo provided to China Daily]
The TV and film rights of up to 10 novels of Japanese author Higashino Keigo are up for grabs on the Chinese site Yunlaiwu.com.
The popular crime-thriller writer has millions of fans in China.
The Devotion of Suspect X, one of his classics, saw a Chinese cinematic adaptation released on March 31 and it quickly became a box office hit.
Meanwhile, Wu You, the founder and CEO of Yunlaiwu, also known as Cloudwood, says at a recent forum at the 7th Beijing International Film Festival that the film's success has boosted the prices of the novels' rights,
The novels whose rights are being hawked on the site include Whose Cuckoo Eggs (2010), A Night of Murder with no Murderer (1990), and Hollow Cross (2014).
Wu also says Japan has nearly 100 awards for suspense fiction, and easily has at least 200 excellent thriller novelists. But the scene in China, the world's second-largest movie market, is not so promising.
Cloudwood currently helps more than 40,000 Chinese scriptwriters sell their stories and has up to 100,000 stories, including from Japan, Europe and the Unites States, on its site.
Related:
New film thriller to hit theaters March 31
Chinese Film Festival starts in Hungary with bolt of star power