Soulful Sissi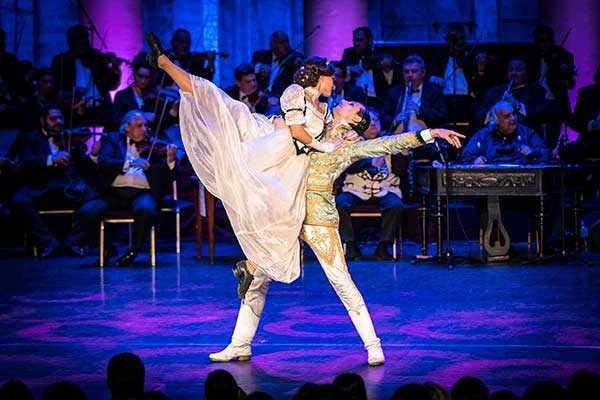 The dance drama Sissi by ExperiDance Production will make its debut in Beijing this week.[Photo provided to China Daily]
Dance drama about legendary Austrian queen set to launch this year's Meet in Beijing Arts Festival, Chen Nan reports.
The Austrian film Sissi, based on the legendary life of Empress Elisabeth, became popular in China after it was screened here in the 1980s.
The 1955 film, directed by Ernst Marischka, has Romy Schneider in the lead role as the beautiful yet sad queen.
Her marriage to Emperor Franz Joseph I in 1854 made her the empress of Austria at age 16. She eventually also became the queen of Hungary.
A dance drama titled Sissi, which is adapted from her life story, will make its debut in Beijing soon. It premiered in Budapest in 2013.
As the opening performance of the 17th Meet in Beijing Arts Festival, which begins on Thursday, the dance drama will be staged by Hungary's ExperiDance Production.
It focuses on the queen's connection with Hungary and her romance with Gyula Andrassy, a Hungarian official.