Crafting a new narrative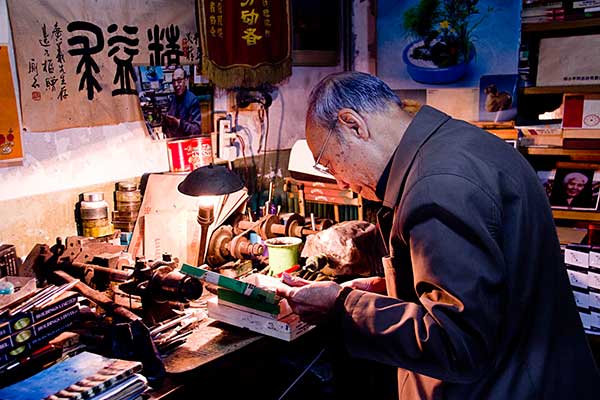 Zhang Guangyi, 88, runs one of Beijing's last traditional-pen-repair shops. He has practiced his trade for six decades.[Photo provided to China Daily]
The TV documentary Masters in the Forbidden City has made "craftsmen" a buzzword - and the new book Meet Craftsmen in Beijing is answering demand for more stories about folk artisans.
The essay collection about the lives and work of 19 craftsmen in the capital - and their fading trades - is replete with color sketches and photos.
That, along with simple language, endows it with an appeal among adults and children, editor Zhou Lihua says.
Author He Siqian spent three years interviewing and sketching dozens of craftsmen and their areas of specialization, which are in danger of disappearing.
"I hope some of the beautiful traditions that are in jeopardy can be presented to more people," says the 29-year-old university lecturer, who works in industrial design.
Her first encounter with Beijing craftsmen came by chance.