Long lasting marriages inspires photographer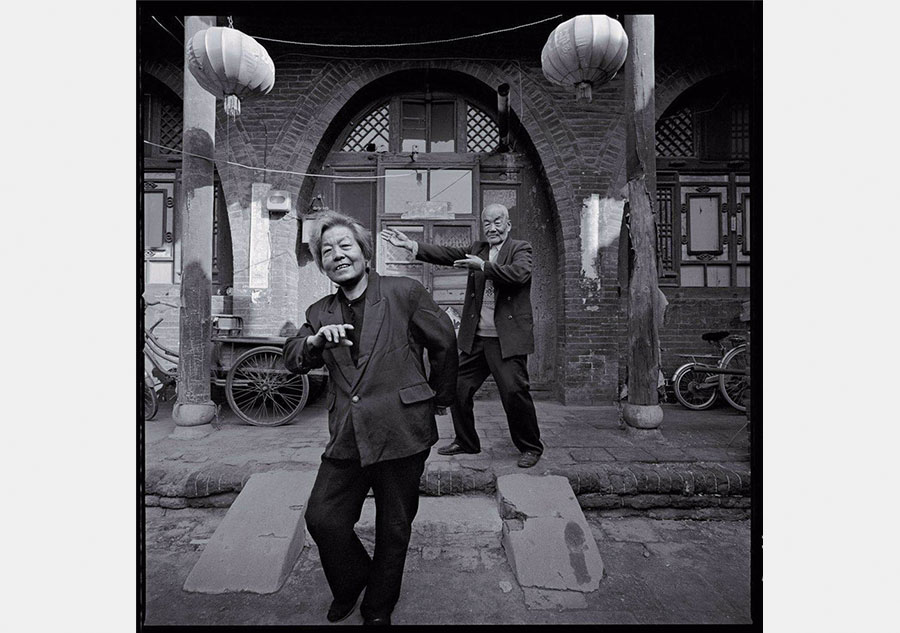 Yan Chengen and his wife got married at a group wedding in 1958. In their senior years, Yan loves to practice Tai-ji boxing, and his wife likes playing mahjong and dancing. This photo was taken in the ancient city of Ping Yao in Shanxi province in 2011. [Photo by Lin Tianfu/photoint.net]
Taiwanese photographer Lin Tianfu has travelled across China to make portraits of old married couples from different ethnic groups.
His photographs are now on display in an exhibition called Golden Wedding.
It took Lin more than 25 years to complete his collection, which tells love stories of ordinary Chinese people that have lasted more than half a century.
Each of the images reveals something about relationships and family structures, as well as the underlying ethical values of different Chinese ethnic groups.
Some old married couples were childhood sweethearts who grew up together, some marriages were arranged by the parents and some were engaged to each other before they were even born.
Together, these photographs capture the true meaning of love and a lasting marriage that reflects the common pursuit of the Chinese nation.