Exquisite magnolia flower-themed relics decorate spring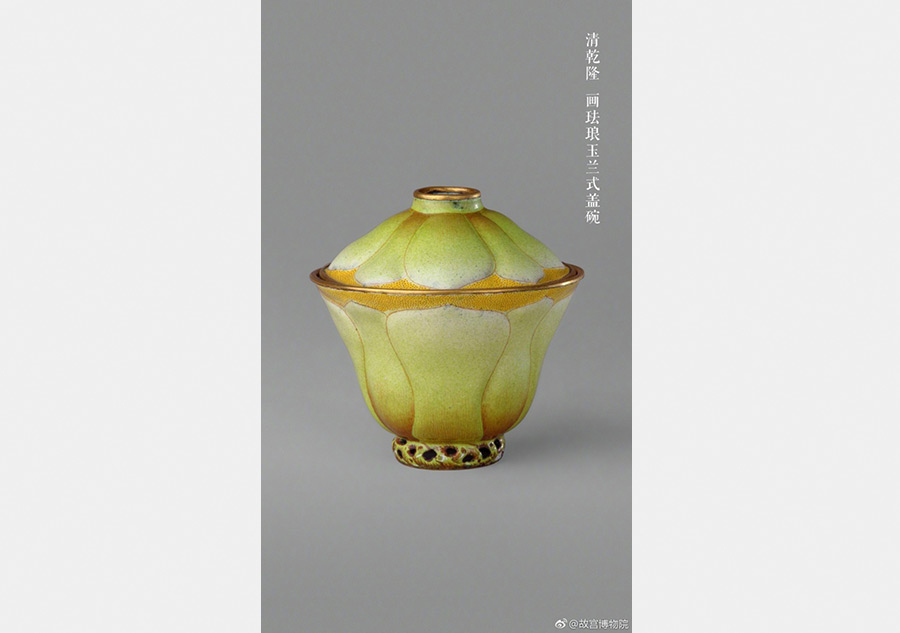 A tureen from the Qianlong period of the Qing Dynasty (1644-1911). [Photo/Official Weibo account of the Palace Museum]
Since ancient times, magnolia flowers have been favored by people, whether early buds or full blossoms.
The flowers have recently come in full bloom and sway in the warm spring breeze. They are prescious as jade, because the flowers are in bloom for only about 10 days.
Recently the Palace Museum in Beijing released a series of photos showing magnolia-themed cultural relics from the museum. The beautiful items are shaped like magnolia flowers or use magnolia flowers in the patterns.
Let's take a look.