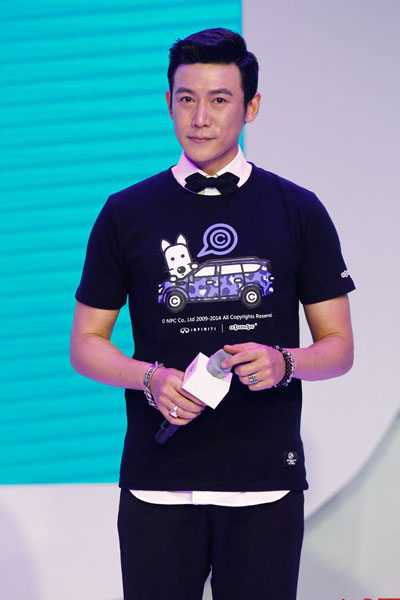 A photo of actor Lu Yi in a news conference [Photo/163.com]
Chinese actor Lu Yi is joining the second season of TV drama "Death Notify."
The director of the show says they already invited the "Dad Where Are We Going" star to be in the first season, but he rejected the offer because of a scheduling conflict.
The fictional crime drama is adapted from a book of the same name.
The first season includes over 20 crimes all related to one suspect who calls himself Darker, who leaves death notifications at each of the crime scenes.
The cast includes "Longmen Express" stars Guo Jingfei and Li Qian, both playing police officers who chase Darker.
"Death Notify" has been played 370-million times since it began streaming on Tencent.
The director of the thriller says they will consider providing two different finales for the second season, one to stream for free and the other for paid viewing.