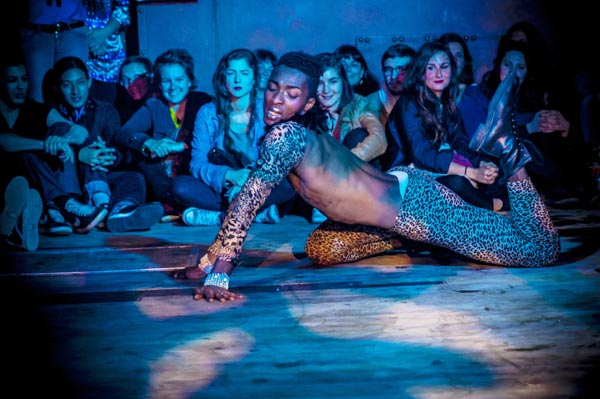 Veteran DJs from Paris and Berlin will bring Voguing, a dance form developed in the discos in the late 1970s, to Beijing. Photo provided to China Daily
Although talented DJs have been performing in Beijing for years, veteran DJ Song Zhiqi doesn't think electronic music is making a place for itself in China.
"For partygoers, electronic music equals dance music and nightclubs. It's wrong," Song says. He hopes to change that with Beijing Sonic, an electronic and art festival that will be held from Sept 5 to 14 at Beijing's Post Mountain live house venue.
Blending dance party vibes with live electronic music performances, contemporary art installations, film screening and modern dance, the festival will bring together more than 60 DJs and artists from Berlin, Paris and Beijing.
They include Francois X, a key character in the burgeoning techno movement in Paris, and Berlin-based Japanese multimedia artist Ryoichi Kurokawa, as well as DJs from China, such as Yang Bing and Mickey Zhang.
"I got bored with the parties I did and this festival makes me excited," says Song, 32. "Some of the big names are coming to China for the first time. Our goal is to reshape electronic music's cultural and social impact on the community and build a platform to introduce electronic artists and DJs, and display an interesting atmosphere for people to be involved.
"Besides dancing, you can do lots of things with electronic music."
A year ago, Song founded Shadowplay, a forward-looking art and electronic music promotion company under China's independent music label Tree Music.