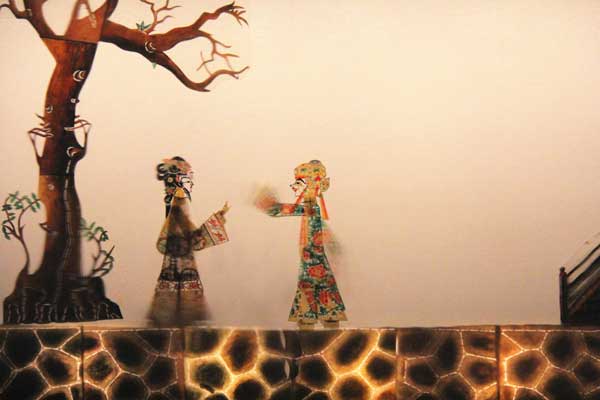 Shadow play in the show. [Photo by Fan Zhen/chinadaily.com.cn]
The Execution of the Judge of Hell, an experimental Peking Opera mixed with shadow play, will be staged at the National Theater of China in Beijing on Aug 19 and 20. The show was first produced in 2009 by the Beijing-based Han Feizi Drama Club, a body devoted to reviving traditional folk arts. Different genres of performance, including pingshu (Chinese storytelling) and even rock music are involved in the performance.
7:30 pm, Aug 19-20. National Theater of China, 277 Guang'anmen Wai Dajie (Avenue), Xicheng district, Beijing. 400-818-3333.