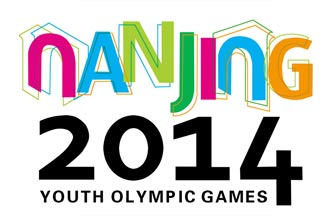 Official logo of 2014 Nanjing Youth Olympic Games. [Photo/www.nanjing2014.org]
The opening ceremony of the Youth Olympic Games, which will begin in Nanjing, Jiangsu province, on Aug 16, will have less than one-third the number of performers as at the 2008 Beijing Olympic Games opening ceremony, according to director Chen Weiya.
Chen, who also directed the Beijing opening ceremony, said 95 percent of the performers will be youths. High-tech lighting, projection and virtualization technologies will be used in the ceremony.
About 60,000 people, including Chinese and foreign leaders, athletes and workers, will attend the opening ceremony, for the games that will run through Aug 28.