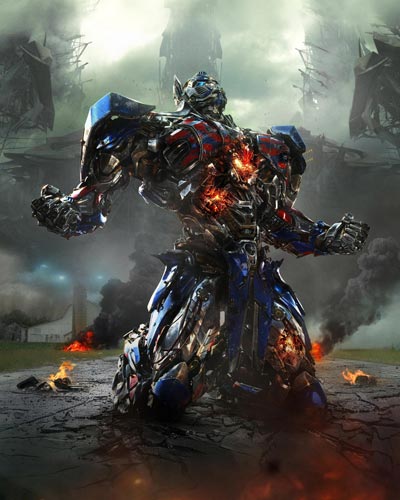 Transformers: Age of Extinction wins great success in China's market since its premiere on June 27. Photo provided to China Daily
Crash. Shatter. Boom. Crash. Shatter. Boom. Smattering of silly dialogue. Pretty girl screams: "Dad!" Crash. Shatter. Boom. Silly dialogue. "DAD!!!" Crash. Shatter. Boom.
What? Oh, sorry. We were falling into a trance there.
Which is, dear moviegoer, what may happen to you during Michael Bay's Transformers: Age of Extinction, the fourth Transformers film and, at 165 minutes, precariously close to the three-hour mark that Bay undoubtedly will reach-by our sophisticated calculations, and at the current growth rate, with his sixth installment.
But let's not get ahead of ourselves. Despite what you've just read, this film will likely be a massive hit because by now, if you're buying a Transformers ticket, you surely know what you're getting into, and you want more, more, more. And Bay is the Master of More.
Or just take it from the 11-year-old sitting next to me, who reserved any audible judgment-he, too was in a trance, though maybe from sugar intake-until the moment he saw a Transformer become a dinosaur. Overwhelmed by the pairing, he proclaimed: "That's the sickest thing I've ever seen in my life." It was as if peanut butter and jelly had been tasted together for the first time.
This time, there's a whole new human cast. Most important, Mark Wahlberg has replaced Shia LaBeouf as, well, Main Human Guy.