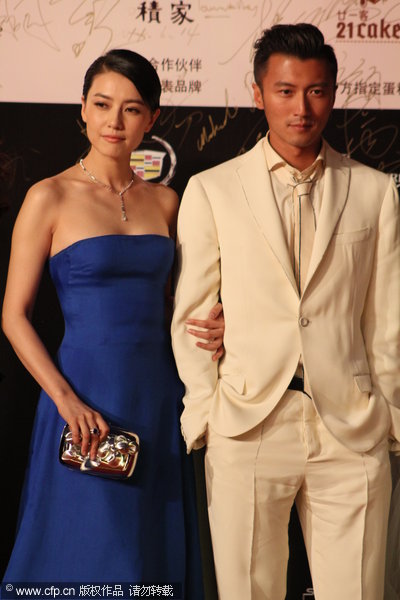 Shanghai on Saturday opened its film festival, an international event attracting more than 400 celebrities and specialists from the global film industry. [Photo/CFP]
China's film industry received a boost on Thursday after the government announced a raft of measures to support its development.
Measures included an annual budget of 1 billion yuan ($163 million) to support the production of five to ten movies, according to an official document jointly released by a number of ministries.
A separate fund will be set up by the sector, however, specifics were not provided in the document.
The country's cultural development fund will also support the sector by specifically promoting the use of high-technology in movie making, boosting exports of Chinese films, investing in highly-marketable productions and building professional film websites, according to the document.
Value-added tax for business revenues from the sales of copies, copyright, movie distribution, as well as venues for movies in the country's rural regions, will be exempted for a five-year term till the end of 2018, according to the document.