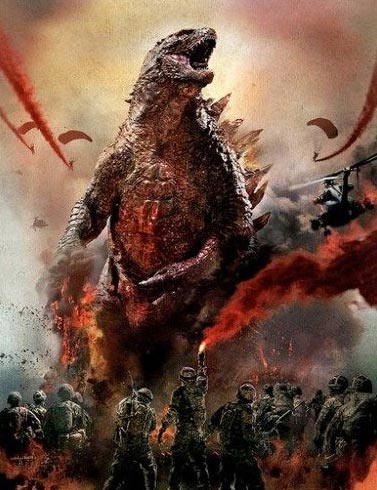 Film poster of Godzilla. [Photo/Agencies]
BEIJING -- The latest version of monster flick "Godzilla" has knocked "Edge of Tomorrow" off the top of the Chinese box office charts, taking 237 million yuan ($37.9 million) in its opening weekend.
However, the latter, a sci-fi action movie starring Tom Cruise, still took in respectable 155 million yuan in the week ending June 15, according to a China Film News report on Wednesday.
The third place went to "X-Men: Days of Future Past," which raked in 44.6 million yuan.
Not far behind was action-thriller "Overheard 3," which pulled in 33 million yuan in the week.
"Night of Adventure," a domestic comedy about thieves, came in fifth with 11 million yuan during the week.