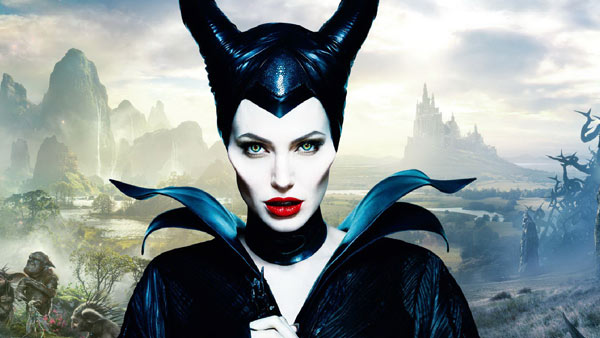 Jolie plays a malevolent fairy with a soft spot and devilish sense of humor in the film.
But there may not be many more chances to see her in films, she adds.
The 39-year-old actress flew back to the US earlier last week and spent most of June 4, her birthday, in an editing studio. She is now putting the final touches on Unbroken, a war drama about former Olympic track athlete and American military hero Louis Zamperini.
It is the second time she has sat in the director's chair. Jolie also helmed In the Land of Blood and Honey in 2011 about the 1992-95 Bosnian War.
"I'd like to cross over properly to being a director," she says. "I hope the film I've directed, which is the first proper studio I've done, I hope to have a success with that so I can continue to do work behind the camera.
"But I'm quite happy. I've been in this business a long time. I feel very lucky to have had a long career, and very happy to focus on raising my kids as they become teenagers."
Despite rumors last year that she was considering adopting a Chinese baby, Jolie ruled this out but not the possibility of extending her family in the future.
She says she is interested in cross-cultural collaborations and working with Chinese stars or directors. She also describes Shanghai as elegant.
"One of the things I've been doing here is asking a lot about Chinese writers and directors and artists," she says. "I hope somebody in China might reach out to me and give me a chance."
Nowadays Jolie is more closely associated with her philanthropic work in Africa and for the UN than with her stormy past, which included drug experimentation and marriages to Jonny Lee Miller and Billy Bob Thornton.
She says she feels much more settled as a mother on the cusp of 40.
"There's a fire inside all of us. We all have a fighter. And it's just about figuring out what to fight for … and stop fighting against yourself," she says.