Dujiangyan temple holds ceremony in honor of Confucius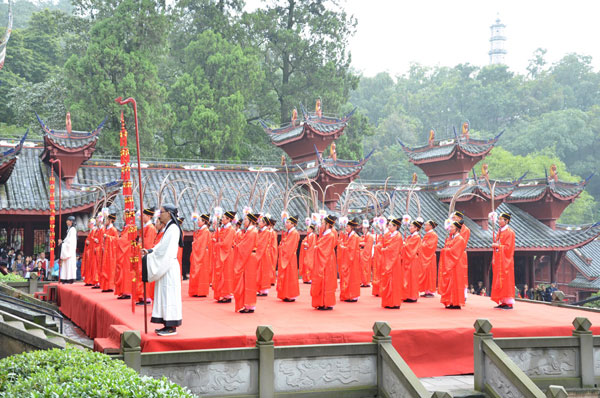 A temple in Dujiangyan held a ceremony in honor of Confucius, on Sunday, in Chengdu, Sichuan province.
The ceremony followed tradition as laid down in ancient writings.
Performances involving music, song, dance and rituals, were held in strict accordance with Confucian culture .
Zhou Yingzhi, a Shanghai scholar, said this was the first time the ceremony was held at this temple.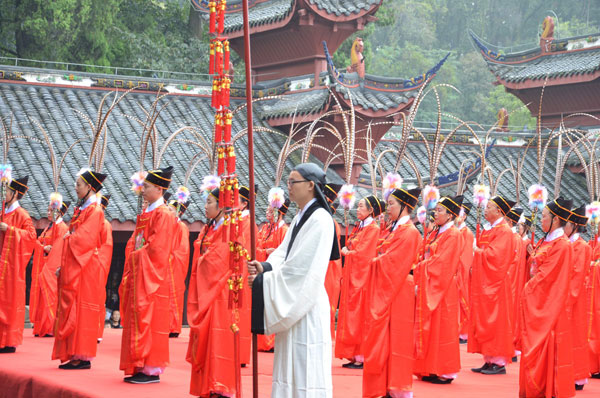 "We would like more children and young people to participate," Zhou said, "so that the younger generation can learn more about traditional culture."
Displays of archery, calligraphy and art were also on offer and drew a wide audience.
The Confucian temple at Dujiangyan has been focusing on the traditional etiquette system. It has held a series of activities after reopening to the public in May.
The temple is set to host a number of lectures and study tours.