Welcome with a bang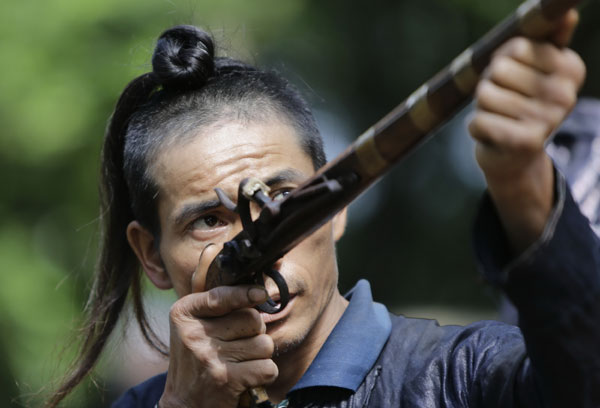 If you visit Basha village in Guizhou province's Congjiang county, you will be greeted by a group of men carrying long rifles. Fear not, they are harmless, as Zhu Xingxin finds out.
Basha village is a place where a small community of ethnic Miao continues to live largely like it did 4,000 years ago. The village is perched on a hill 7.5 kilometers from Congjiang. This group is quite different from other Miao groups in terms of clothing and daily life. The men in the village dress like ancient warriors, and wear guns and knives every day. Their hair is mostly shaved except in the middle, where it is twisted and knotted. As villagers in the tribe are the country's only civilians permitted to own firearms, they are dubbed "the last tribe of gunners in China".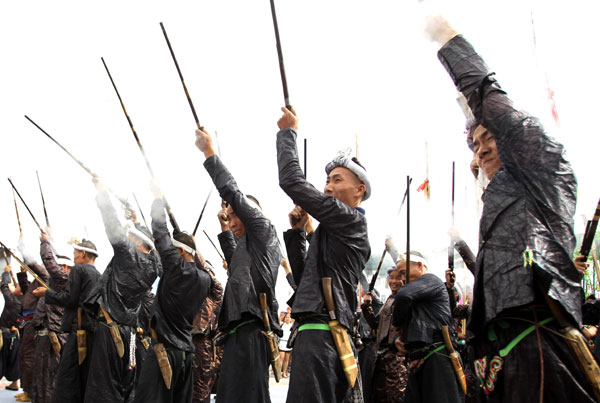 Basha men used to make their living as hunters and carried guns on their shoulders and knives on their waists. Their tradition has since become a way to boost tourism. Photos by Zhu Xingxin / China Daily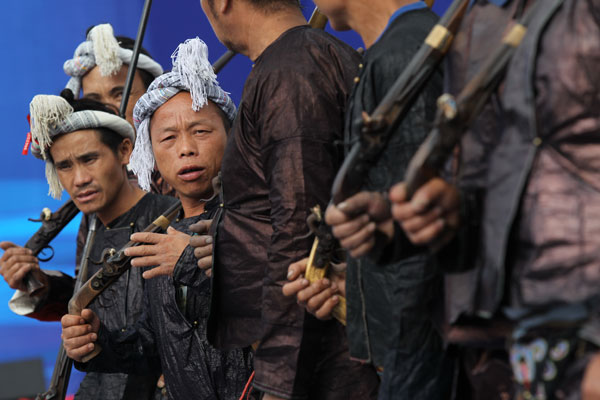 Guns are like the shadows of Basha's men. They have them near while they work, sleep and even use the toilets.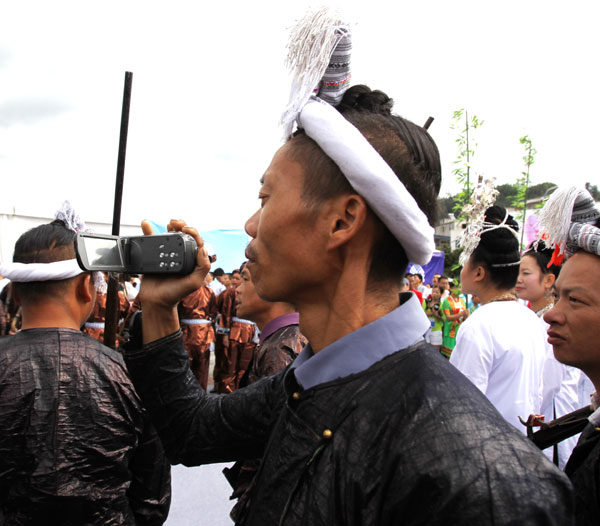 The residents belong to the "black Miao" population, named after their clothing.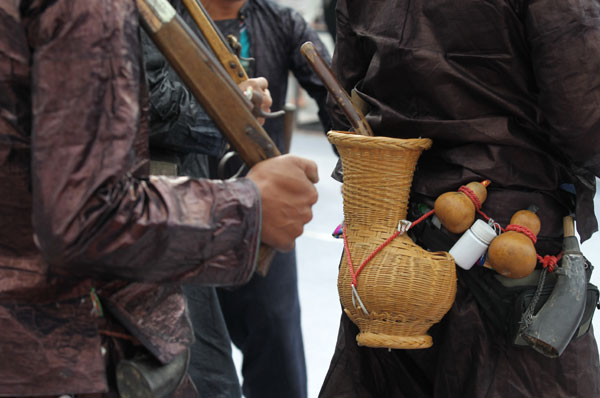 A string of dried gourds on locals' waists are used to hold wine.