March 5: Ministers' views from 'ministers' passage'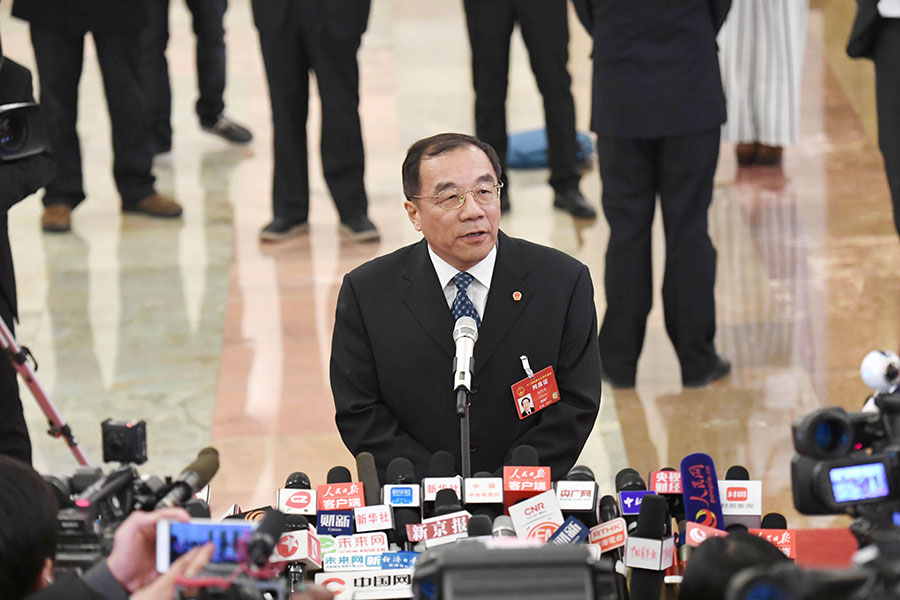 Yang Xiaodu, minister of supervision, talks to media at "ministers' passage" in Beijing, March 5, 2017. [Photo/Xinhua]
Supervisory body to strengthen fight against red tape, extravagance
By Cao Yin
The government will redouble efforts against extravagance and bureaucracy this year, head of China's top supervision authority said on Sunday.
Yang Xiaodu, minister of supervision, said on the sidelines of the opening ceremony of the Fifth Session of the 12th National People's Congress that the authorities will boost measures against red tape and excessive spending.
According to data issued by the disciplinary organizations in February, more than 300 department-level officials from central government bodies received disciplinary punishment in 2016.
Of the 304, 126 were punished for violating the "eight-point" guidelines against bureaucracy and extravagance.
"We'll also pay attention this year to lower-level corrupt officials, or flies, whom the public often complains about," Yang said.
In addition, he said a pilot program of supervisory commissions has been established on a trial basis in Beijing, Shanxi and Zhejiang provinces, adding that it contributes to accumulating experience for pushing forward the anti-graft legislation.