March 5: Ministers' views from 'ministers' passage'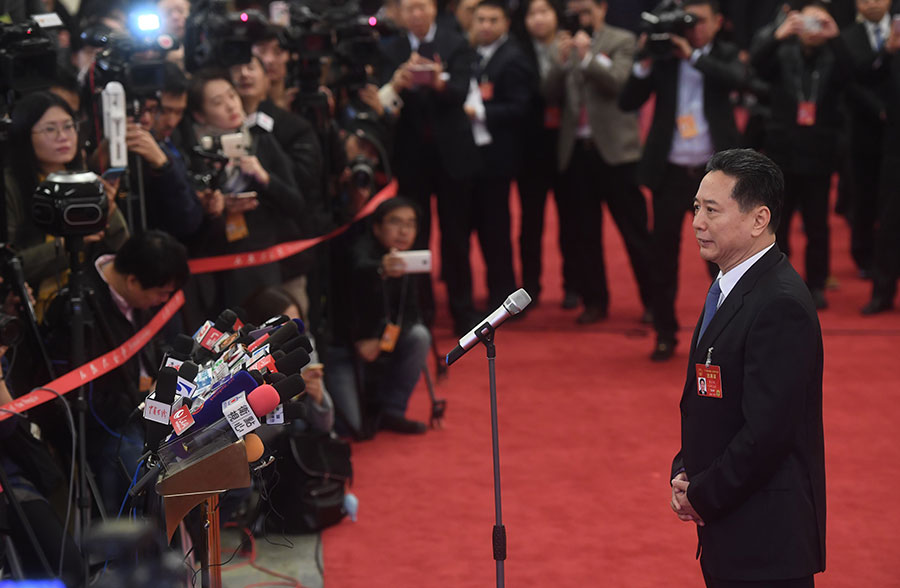 Transport Minister Li Xiaopeng talks to media at "ministers' passage" in Beijing, March 5, 2017. [Photo/Xinhua]
Research must be conducted before congestion charges
By XU WEI
Local authorities should conduct thorough research and foster maximum consensus in society before launching a congestion charge to reduce traffic gridlock, Transport Minister Li Xiaopeng said on Sunday.
The minister told reporters before the opening of the National People's Congress that congestion charges can only be launched after thorough research and evaluation, and its implementation must be in line with the law.
Li said the ministry will encourage and support the development of bicycle-sharing services.
"We also encourage the local authorities to implement the strategy based on their cities' situation and step up regulation," he said.
He noted that it is also important for bicycle-sharing operators to improve their services and users to obey social protocol.