Famous local produce to look out for in Wuzhen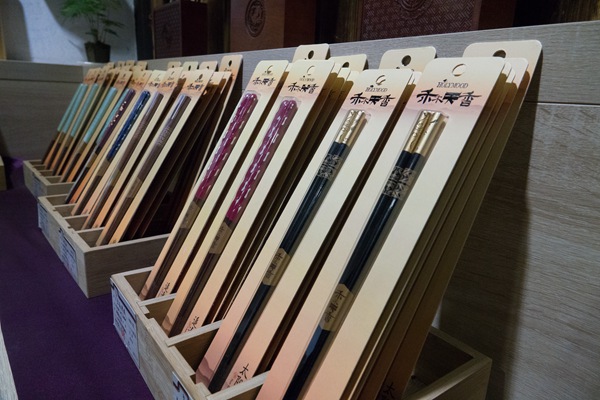 Wuzhen's Chexi Chopstick Shop is famous for its chopstick varieties. Photo by Gao Erqiang / China Daily
Chopsticks
With a stunning window display featuring a large pair of chopsticks bearing a dragon and a phoenix, Wuzhen's chopstick shop is hard to miss.
The shop, which underwent renovations last year to expand its space from 50 to 150 square meters, has been a tourist hotspot ever since the visit by President Xi Jinping and Russian Prime Minister Dmitry Medvedev during the World Internet Conference in 2015.
Inside the shop, one will find around 1,000 different kinds of chopsticks made of bamboo, wood, and metal alloys, with prices ranging from a modest 10 yuan for a simple creation to thousands of yuan for an exquisite set.
One of the best-sellers is the pair with the Chinese characters Da Da Kuai, an indirect reference to President Xi because of his nickname Xi Da Da.
In Chinese culture, good things often come in pairs. Gifting a pair of chopsticks to someone is hence deemed as an auspicious blessing.

Editor's picks