Wuhan university celebrates climbing team in show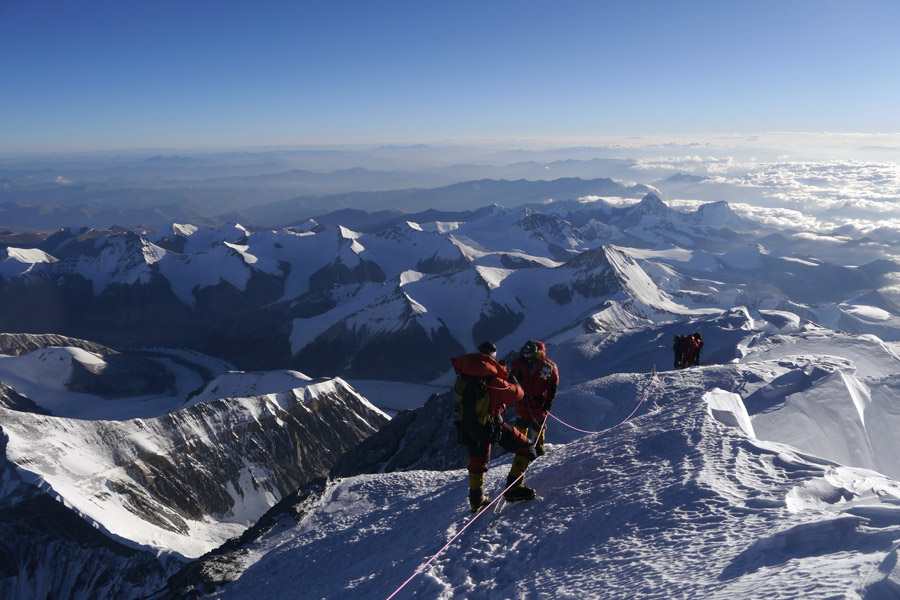 Members of the mountaineering team of the China University of Geosciences in Wuhan, Central China's Hubei province, reach the top of Mount Qomolangma in 2012. [Photo provided to chinadaily.com.cn]
The China University of Geosciences in Wuhan, Central China's Hubei province, celebrated its 65th anniversary on Tuesday with an exhibition on the achievements of its mountaineering team, Hubei Daily reported on Wednesday.

Established in 1958, the mountaineering team was the first in the world to independently reach peaks on each of the seven continents, as well as both poles, within 1,756 days between 2012 and 2016.
It also boasts China's first male and female undergraduates to scale Mount Qomolangma — known as Mount Everest in the West — in 1998 and 2012, respectively.
More than 6,000 students and faculty members are certified mountaineers, according to He Guangcai, the university's Party chief.
Dong Fan, the team leader, said by collecting samples, the team has provided firsthand data for scientists in the fields of geology, environmental studies and mapping.
Qiu Weiyi contributed to this story.