College mountaineering team achieves world record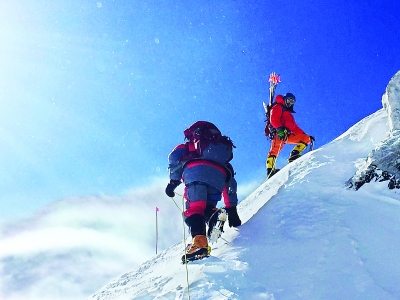 Two members of the mountaineering team of China university of Geosciences climb the Mount McKinley. [File Photo/chinanews.com]
The mountaineering team of China university of Geosciences successfully reached the peak of the South Pole on foot on Sunday morning (Beijing Time), reports the thepaper.cn.
All team members are said to be in good condition and they also extended their new year's wishes to all the Chinese people.
Their achievement makes their university the first in the world to independently complete the extreme challenge of "Seven plus Two," climbing the highest mountains on seven continents and hiking to the South and North Pole.
It took them only four years to finish all of these extreme challenges, also a new world record for completing the challenge in the shortest time.