Home comfort for new buyers
Policies targeting illicit finance for property down payments will provide greater security against risks
While buying a home is widely seen as a sign of providing yourself with a stable and sound living environment, the government is issuing new policies that prohibit home buyers from potential risks.
China will ban property developers, real estate agencies, as well as internet finance and micro-loan companies from providing illicit down payment financing for buyers. In early November, the Ministry of Housing and Urban-Rural Development issued a regulation that rules out any kind of financing for down payments on buying property.
This is part of government efforts to rein in heated property prices in major cities such as Beijing and Guangzhou. It was made clear in the regulation that using funds obtained through channels, such as consumer loans for property purchases, will also be banned.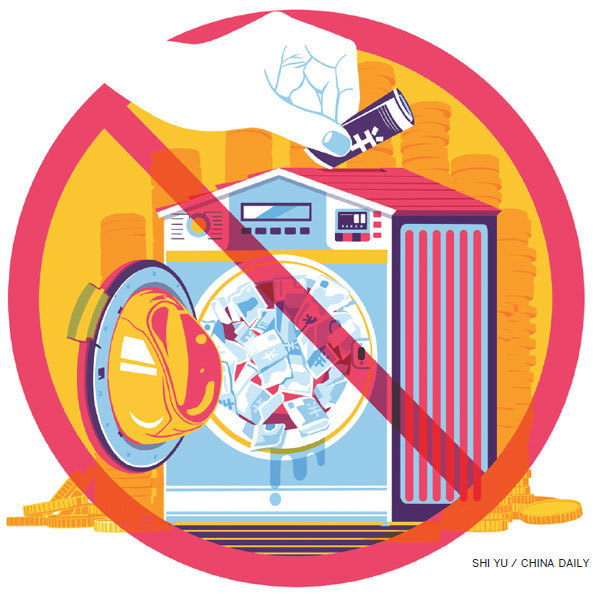 The housing and urban-rural development ministry will work with the People's Bank of China as well as the China Banking Regulatory Commission, the country's banking regulator, to act against money laundering in the property market, the regulation said, adding that institutions that are found to break the rules will face punishment.
Experts pointed out that this is a further step to control the potential risk from the financial downside to stabilize the market.
Liu Hongyu, a real estate researcher at Tsinghua University, said this is the first nationwide regulation on prohibiting financing on down payment, and the regulation will contribute to a more stable real estate market.
"The new regulation targets clearly preventing the financial risk from happening in the real estate market, and I think this is partly a learning experience from the US financial crisis in 2008 and 2009, during which many buyers bought properties with almost zero downpayments," said Zhu Ning, Oceanwide professor of finance at Tsinghua University who specializes in behavior finance.
"The key is how strictly such regulation will be grounded and implemented," Zhu said.
"Traditionally, Chinese people do not prefer borrowing and prefer to live with a high saving rate, and therefore we have a much lower residential leverage ratio in the property market, which adds to the country's financial stability," Zhu added.
"But today, it has been more and more obvious that people's habits are changing, and this can be seen from the increasing types of internet finance and micro-loan companies, and in this way the policy comes at a very urgent time in preventing financial risks."

Editor's picks