Chinese scientists create new type of magnetic nanorobot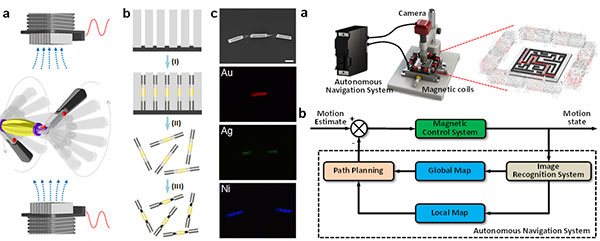 Recently, Professor Zhang Guangyu and Professor Li Longqiu from School of Mechatronics Engineering, Harbin Institute of Technology, achieved important progress in the research of magnetic nanorobot with the cooperation of Joseph Wang from University of California, San Diego.
Their research result is a new type of magnetic nanorobot, a symmetric multilinked two-arm nanoswimmer, capable of efficient "freestyle" swimming in human blood vessels and sending drug to the nidus.
It can even distinguish between cancer cells and normal red blood cells, which opens new possibilities in designing remotely actuated nanorobots for biomedical operation at the nanoscale.

Editor's picks