Moutai Airport gives free liquor to passengers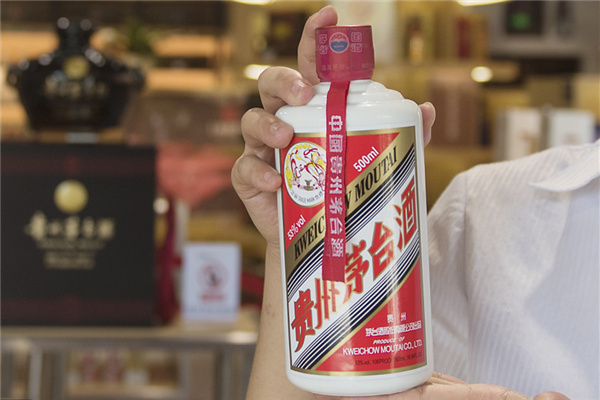 Moutai, a famous liquor, is given to passengers aboard the first flight that lands at the Moutai Airport on Oct 31. [Photo/VCG]
A new airport opened in the home town of China's most famous liquor on Oct 31, prompting a unique give-away, reports local news outlet Guiyang Evening News.
The new airport is located in Moutai town in the city of Zunyi, Southwest China's Guizhou province.
To celebrate its opening, two specially-brewed small bottles of the famed Moutai liquor were given to each passenger on the first flight which arrived from Beijing.
The new airport will handle flights from 12 cities, including Beijing, Tianjin, and Guiyang.
It took nearly five years to build the airport with an investment of 2.4 billion yuan ($364 million).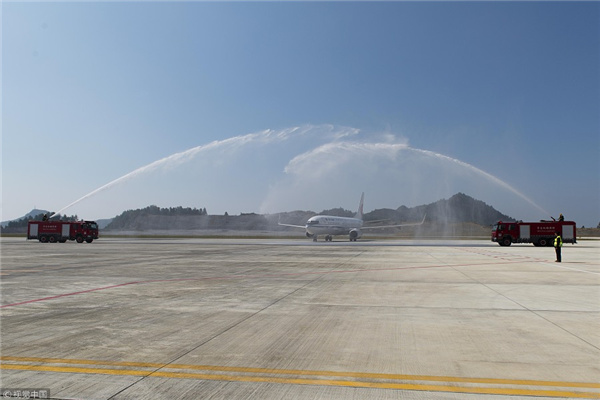 A flight from Beijing arrives at Moutai Airport on Oct 31. [Photo/VCG]