Beijing-Shanghai quantum link a 'new era'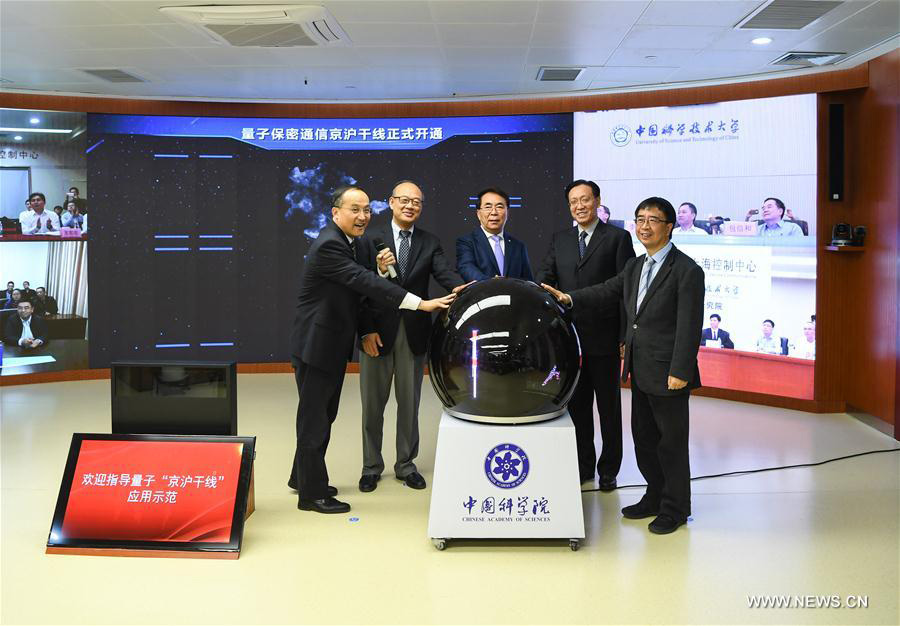 Guests attend the opening ceremony of the Jing-Hu, or Beijing-Shanghai, Trunk Line, in Beijing, capital of China, Sept 29, 2017. [Photo/Xinhua]
Quantum communication uses subatomic particles such as photons-the individual particles of light-to send data using quantum mechanics, said Nie Jiming, a quantum researcher at the CAS.
This communication is regarded as the most secure because these particles cannot be destroyed or duplicated and can detect eavesdroppers and alert authorities, he added.
"It will have great application in defense, finance, energy and other fields where security is paramount," he said.
In 2009, military officials used a quantum communication hotline to orchestrate the military parade for the 60th anniversary of the founding of the People's Republic of China.
In 2015, the Industrial and Commercial Bank of China used a quantum network to transmit data within Beijing, becoming the first Chinese bank to use the technology.
Given its potential, many countries, including the United States, Japan and the United Kingdom, are also racing toward quantum communication supremacy, but "I believe China will still lead the race in the next five years," said Pan.