Beijing-Shanghai quantum link a 'new era'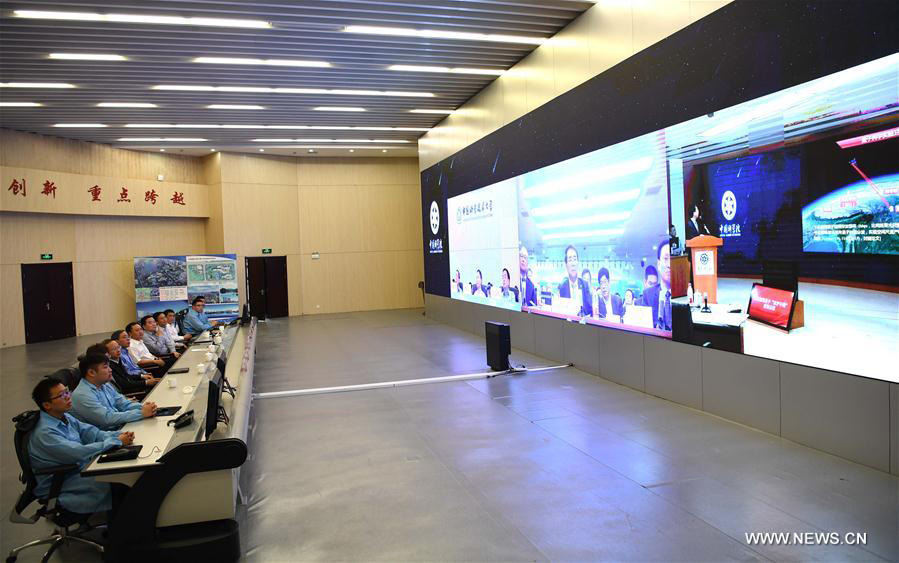 Staff attend the opening ceremony of the Jing-Hu, or Beijing-Shanghai, Trunk Line, at University of Science and Technology of China in Hefei, East China's Anhui province, Sept 29, 2017. [Photo/Xinhua]
China launched a 2,000-kilometer quantum fiber link connecting Beijing and Shanghai on Friday, allowing unhackable communication between the cities.
This is the world's longest and most sophisticated quantum link, and it will serve as the backbone connecting quantum networks in four cities: Beijing, Shanghai, Jinan in Shandong province and Hefei in Anhui province, said Pan Jianwei, China's leading quantum physicist.
During the link's launch in Beijing, Bai Chunli, the president of the Chinese Academy of Sciences, made video phone calls using the quantum link with scientists and government officials in Jinan, Hefei and Shanghai, congratulating them for their hard work.
Using Micius, the world's first quantum communication satellite, which was launched by China last year, Bai also made the world's first intercontinental quantum video call with Anton Zelinger, the president of the Austrian Academy of Sciences in Vienna, on Friday.
Micius has been integrated into the Beijing-Shanghai link, creating the world's first space-to-ground integrated quantum network capable of sending messages via landlines and from space, Bai said.
Zelinger said, "This begins a new era of international quantum communication.