Katyusha meets the dragon: Russia's crush on Chinese TV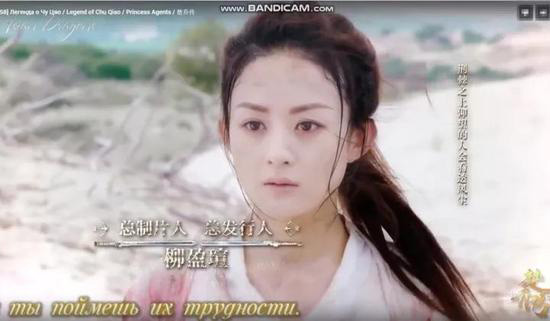 A screenshot of Princess Agents with Russian subtitle.
Chinese TV dramas are increasingly popular in Russia. The glamorous ancient costumes, kung fu choreography and splendid music — all these elements have attracted more Russians to Chinese shows.
You might be curious how these Russian fans overcome the language barrier and cultural differences to watch Chinese TV dramas. This is the work of Russian subtitle teams.
Many subtitle teams take it upon themselves to translate Chinese TV dramas on vk.com, the biggest social network website in Russia. Subtitle teams also provide the latest information about Chinese TV dramas for Russian fans.
Thanks to their efforts, Russian enthusiasts can satisfy cravings for their favorite Chinese TV dramas almost as quickly as the latest episode is uploaded in China.
Compared with other genres, Russian audiences prefer historical dramas, said Anna, a member of the subtitle team "Asian Dragon." She said her team mainly translates Chinese historical dramas. The 21-year-old is from Ivanovo, a city in western Russia. 
"Asian Dragon" was established two years ago, and has garnered over 7,000 followers. It has translated over 500 episodes of Chinese TV dramas, including the big hits Legend of Miyue, Ode To Joy, Princess Agents and others.
"The bright colors and gorgeous costumes can help Russian audiences better understand the ancient Chinese culture," said Anna, a student at the Russian State University for The Humanities who has studied Chinese for many years.
Recently, the subtitled drama Princess Agents has gained popularity on vk.com, helping the subtitle team garner 1,000 new followers.
Out of a passion for Chinese TV dramas, all members in the subtitle team volunteer to translate the Chinese TV drama in their spare time.
"It is less difficult than you'd expect to run the subtitle team, because all our members love this work. It's our interest rather than profit that drives us to translate Chinese TV dramas," said Anna.
Anna said that Chinese TV drama has replaced South Korean TV dramas to become a new trend in Russia. Due to the shows, more and more Russians are developing interest in China and Chinese culture.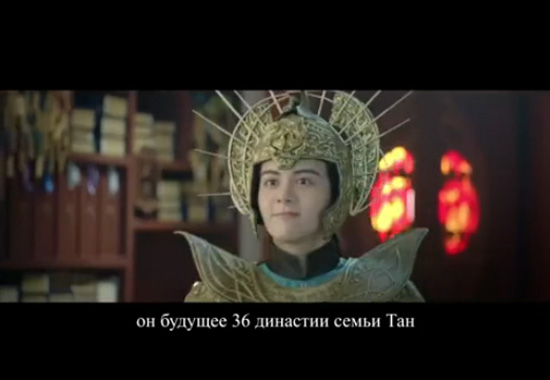 A screenshot of the Fighter of the Destiny with Russian subtitle.