Shanghai primary schools get textbook just for girls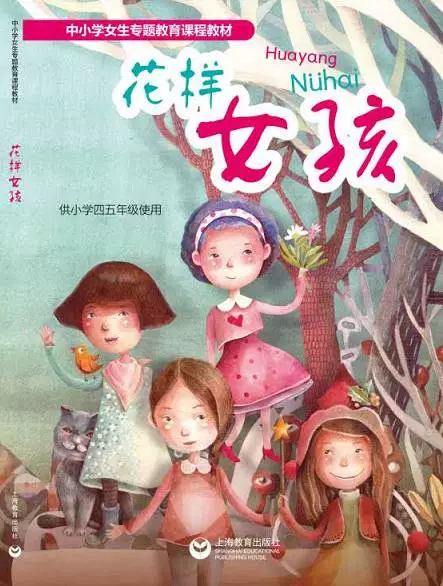 The textbook "Little Girl" is designed to be used only by girls at primary school. File photo
Primary schools in Shanghai have started using a text book specifically targeted at girls, Xinmin Evening News reports.
Little Girl, published by the Shanghai Educational Publishing House, is aimed at girls aged around 10 years old.
The publishers say the book is designed to guide from the girl's point of view and in the past many textbooks had a "preaching" tone towards young female readers.
With a total of six chapters, the textbook covers a wide range of basic knowledge with chapter headings such as "I'm a girl"," The pursuit of beauty", "Protect yourself", " Interpersonal wealth" as well as "Angel of love and Embrace the future". It also makes use of paintings and interactive games to attract young readers.
It contains important messages, such as "everyone has a 'restricted area' on her body. Nobody can touch it or look at it without your permission". It also offers various scenarios to help girls improve their awareness of self-protection.
Shanghai is the first place in China to provide textbooks for primary school boys and girls respectively. Little Man was published in August 2016.
Xu Jing, the chief editor the textbook and the principal of the Zhabei First Central Primary School, said, "We can use the new teaching model instead of the stereotyped one that completely separated boys and girls. For example, when teaching gender etiquette, boys and girls can attend the same lesson."

Editor's picks