Exhibition details progress of country over past 5 years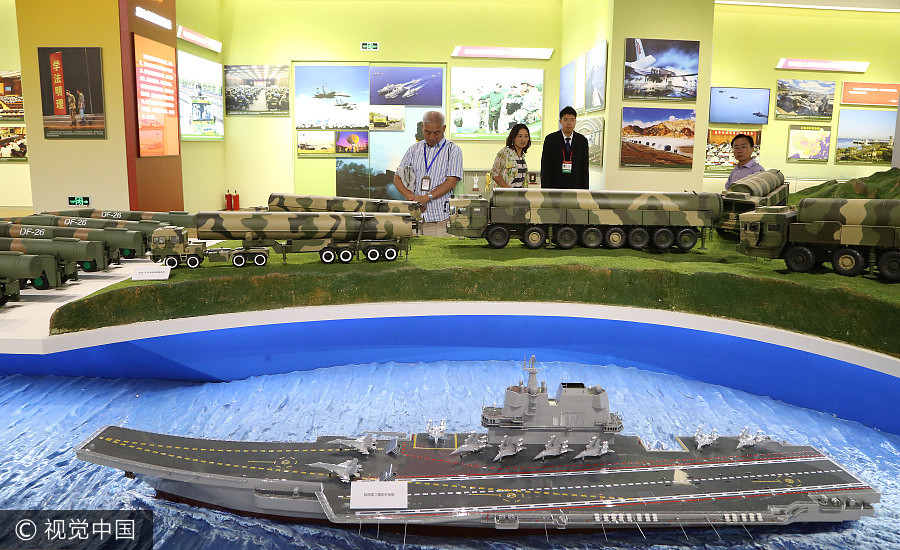 Visitors look at models of military weapon and equipment at the Beijing Exhibition Hall on Wednesday. Photo/VCG
As a role model, she is often invited to share her stories in different regions in the country.
"Now I plan to make an effort to learn English, as I hope I will get opportunities to share my entrepreneurship with people from all over the world," she said.
A precursor to the 19th CPC National Congress - scheduled for Oct 18 - the exhibition has 10 zones with different themes, including boosting the rule of law, deepening reform and protecting the environment. There is also an interactive zone where multimedia - videos, data and photography - is used to provide vivid display effects.
The exhibition will run for two months.