Exhibition details progress of country over past 5 years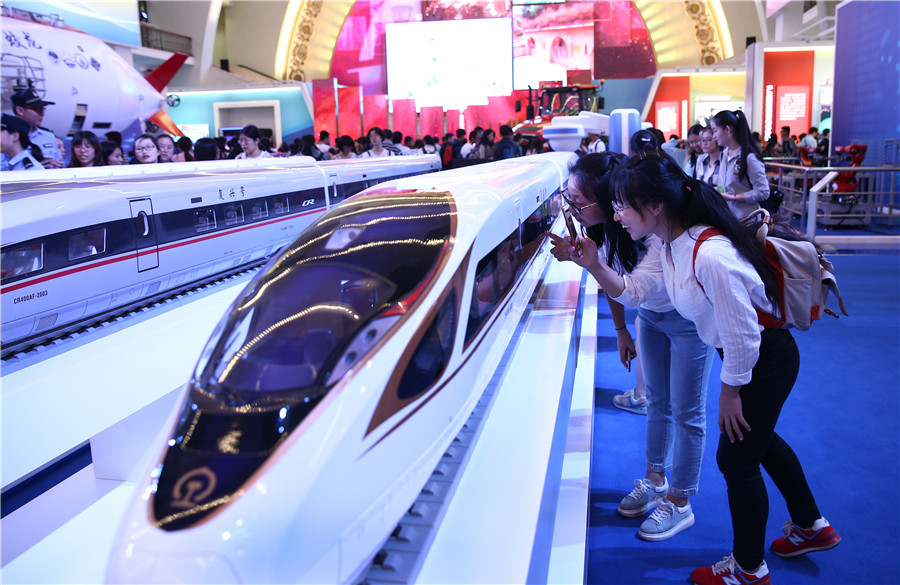 Visitors watch a model of Fuxing (or Rejuvenation), China's locally developed bullet train, at the Beijing Exhibition Hall on Wednesday. Zou Hong/China Daily
The slashing of excessive steelmaking capacity, which is part of the reform, has greatly improved the efficiency of his company, which has made up its deficits and saw surpluses in the first quarter, he said.
"This great achievement strengthened my desire to follow Xi as our leader," he added.
Zhang Chaofan, 25, an entrepreneur who started an art training school in Jilin province in 2015, said she could not be prouder of her country after seeing the exhibition.