Exhibition details progress of country over past 5 years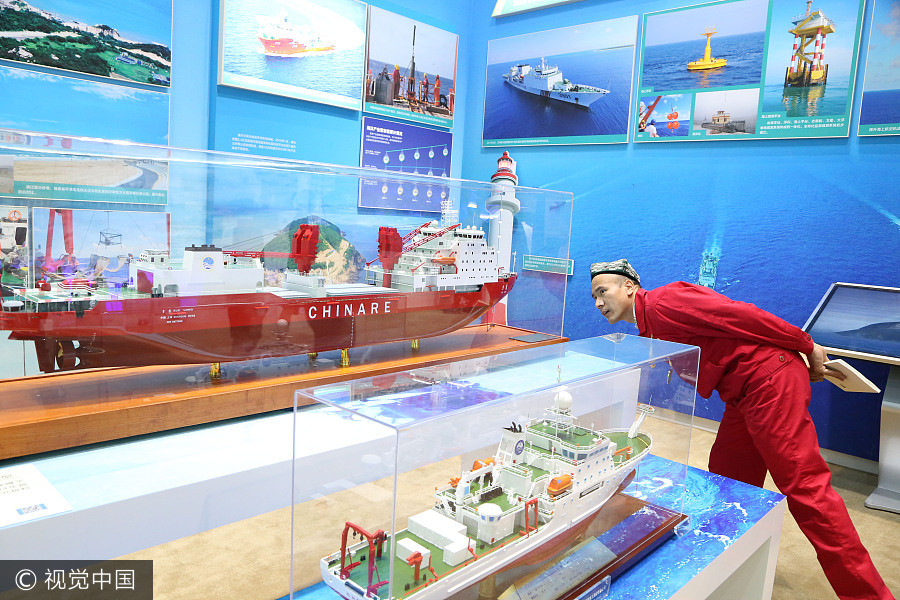 Roza Mehmet Buc, a national model worker, watches an exhibit of Xuelong (or Snow Dragon), China's polar research vessel and icebreaker, at the Beijing Exhibition Hall on Wednesday. Photo/VCG
The youth have a lot of opportunities to start their own businesses and grow up together with the country, she said. "I feel lucky that I was born in China."
Zhang, who was born without a left hand, said the local disabled person's federation in Changchun, Jilin province, helped by providing a subsidy of 30,000 yuan ($4,500) so she could rent an office when she started her school.
She said she has also enjoyed other preferential policies from the government.