Exhibition details progress of country over past 5 years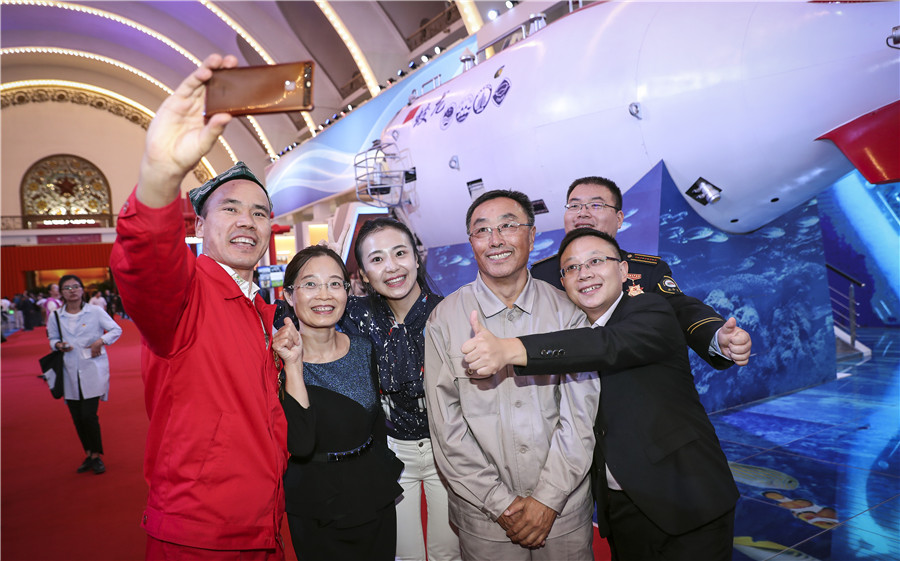 National model workers and role models visit an exhibition showcasing progress in the past five years under the leadership of the CPC at the Beijing Exhibition Hall on Wednesday. The backdrop is a model of Jiaolong, China's deep-sea submersible. Zou Hong/China Daily
The 60-year-old worker at Ansteel Mining in Anshan, Liaoning province, was in Beijing to give a keynote speech at the Great Hall of the People with the theme of combining the Chinese Dream with personal dreams.
Five of the nine keynote speakers followed his suggestion to visit the exhibition on Wednesday afternoon before they left the city.
"I am so impressed with the exhibition. The past five years are five years with brilliant and universally recognized achievements under the leadership of President Xi," he said, adding that his company has benefited from the decision to carry out supply-side structural reform.