College steps in to help family of student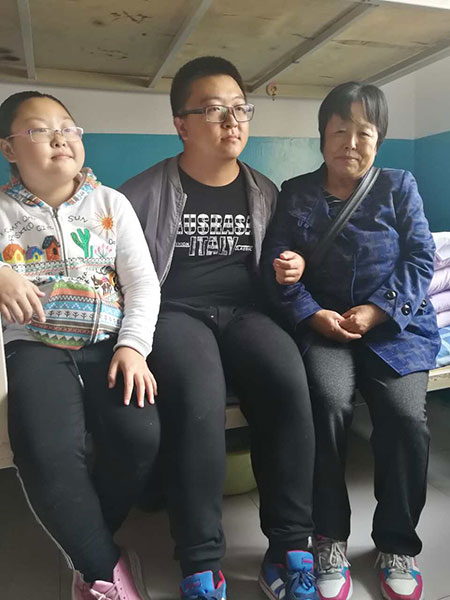 Sun Xiaoyu will continue to take care of his grandmother and cousin during the college years. [Photo provided to chinadaily.com.cn]
After he was accepted by the college, Sun decided to take his grandmother and cousin with him.
"Sun was spotted by a teacher who was welcoming the new arrivals because he looked sad while the other students happy," said Hu Yanwei, deputy chief of the college.
At that time, Sun was deeply worried about money. The cash he had borrowed was only enough to cover his tuition fee and there was little left for him to rent a room.
"After we spoke with Sun, we decided to provide him a tuition waiver and a subsidy of 300 yuan per month," said Hu. "Furthermore, we arranged two beds in female dormitory for his two relatives."
"I'm the only person they can rely on, so I have to be strong and brave," said Sun. "I will try my best to study hard and learn more skills, which may help me give them better care in the future."

Editor's picks