Chinese experts transform plane into delivery drone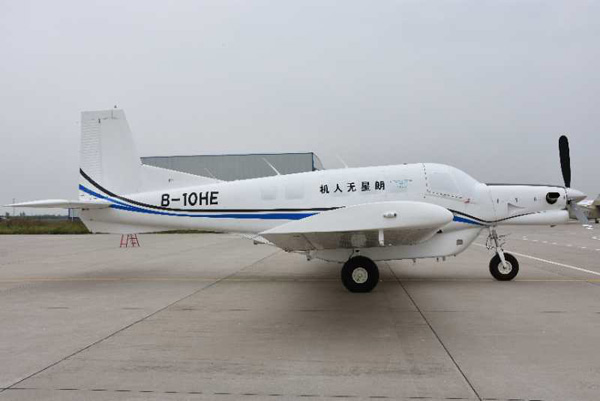 The world's first large transport drone for SF Express. [Photo provided to chinadaily.com.cn]
Chinese engineers have converted a utility plane into the world's first large transport drone for an express delivery company.
The drone — a refitted PAC P-750 XSTOL turboprop built by New Zealand's Pacific Aerospace — is undergoing ground tests, according to a senior designer involved in the project.
"If all goes well, the plane will make its maiden flight in early October," said Chen Xiang, director of unmanned aircraft vehicle guidance at the Xi'an Flight Automatic Control Research Institute.
"Once flight-tests are finished, the aircraft will be the world's first large transport drone for commercial use."
Designers and engineers from several Chinese institutes took part in the refit, including Chen's institute, which is part of Aviation Industry Corp of China, and the Chinese Academy of Sciences' Institute of Engineering Thermophysics.
The cargo drone is being produced for SF Express, the nation's second-largest courier after China Post. It will initially be used for technical demonstrations and by civil aviation authorities before going into commercial use, according to promotional materials from Chen's institute.
Amazon and DHL already use drones for delivery services and are developing new models. However, Chen said all the drones in service or in development are small and cannot compete with Chinese models for speed and capacity.
"The reason we lead in this field is because China is leading in e-commerce, thus needs such drones more urgently," he said on Monday on the sidelines of a civil-military integration development expo in Beijing.
To carry out the refit, he said engineers removed the pilot's instruments in the cockpit and installed ground-control and automated flight devices, the most important apparatus on a drone.
The plane now has a maximum takeoff weight of 3.4 metric tons, a capacity of 1 ton and a flight range of more than 2,000 kilometers. 
Compared with manned cargo planes, a freight drone will spend about 30 percent less in terms of operational cost, according to Chen, who said they can be used for short-haul deliveries of time-sensitive goods, such as fresh food and medical supplies.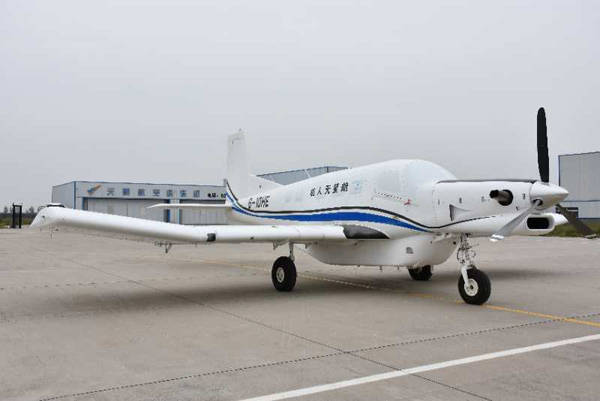 The world's first large transport drone for SF Express. [Photo provided to chinadaily.com.cn]