China's pharmaceutical conference to integrate industry resources
The ninth Chinese Pharmaceutical Entrepreneur Annual Conference will land on the site of China's Belt and Road Forum for International Cooperation in September to collide with the national campaign to make more "made in China" better known.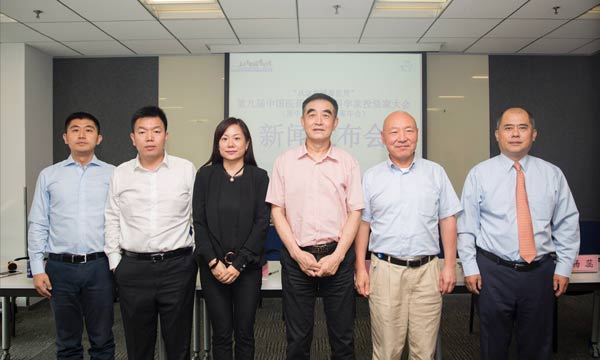 Guests attending the ceremony to announce the ninth Chinese Pharmaceutical Entrepreneur Annual Conference.
The three-day conference will kick off in the Yanxi Lake of Beijing's suburb Huairou District from September 22, with about 1,000 pharmaceutical personnel from home and abroad expected to attend – specializing in different industry categories including administration, scientific research, investment, marketing and service providers – in a bid to integrate all to improve the country's pharmaceutical products.
According to Guo Yunpei, head of Chinese Pharmaceutical Enterprises Association, officials from the nation's food and drug administration will pick brains at conference to tackle the commercial bribe of the industry. The nation's first guideline for social responsibility of the pharmaceutical industry will also be released at the conference.
The conference will feature forums targeting the most discussed and controversial issues in China's pharmaceutical world, such as how to localize multinational enterprises, how to internationalize Chinese ones and exploring viewpoints of reports that China has emerged as powerhouse of biopharmaceuticals.
Participants at the forums include members of H50, a group of 50 China's top investment companies, and members of the Recruitment Program of Global Experts, a national program that introduces returned overseas experts in key discipline fields and laboratories.
In October 2016, Chinese authorities released "Healthy China 2030", a blueprint that covers areas such as public health services, the medical industry, and food and drug safety with the aim of improving the health of the Chinese people.
The conference is sponsored by the Chinese Pharmaceutical Enterprises Association, undertaken by the Health Executive, and supported by the Chinese Peasants and Workers Democratic Healthcare and Biotechnology Working Committee.

Editor's picks