From lunchbox to laptop: Evolution of college must-haves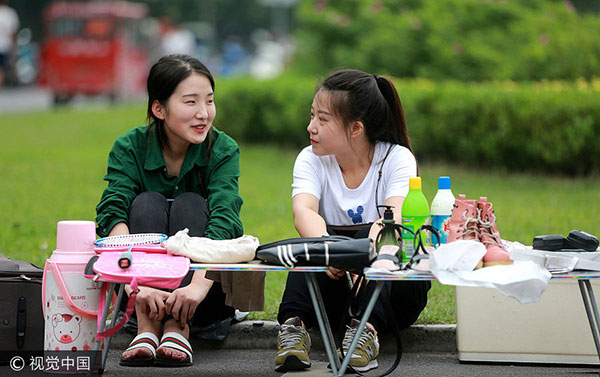 College students hang out in the campus. [Photo/VCG] 
2003
Li Honghan enrolled in Zhengzhou University in 2003.
He said everything was still quite cheap back then. "It did not cost much if you had meals in the canteen. You could have good meals for a day on less than 10 yuan."
"I led a pretty good life on 400-500 yuan a month on food and daily items," Li said.
According to Li, mobile phones were not that common so most of them used public phones to contact their families and friends.
"I bought my first cellphone in 2007, a Nokia. It's not a smartphone," Li said.
He said as students they didn't have much money but had lot of fun just dinning together in the canteen. "We couldn't afford to go to restaurants but we were happy."
Li earned his first paycheck as a tutor in his last year in the college. Later, he wrote stories for newspapers and magazines for money. He was quite excited about it.
"I was raised to be considerate and tried not to burden my parents. So I wouldn't ask money from my parents for luxuries," said Li.