Former Beijing lawyer Jiang Tianyong confesses to subversion charge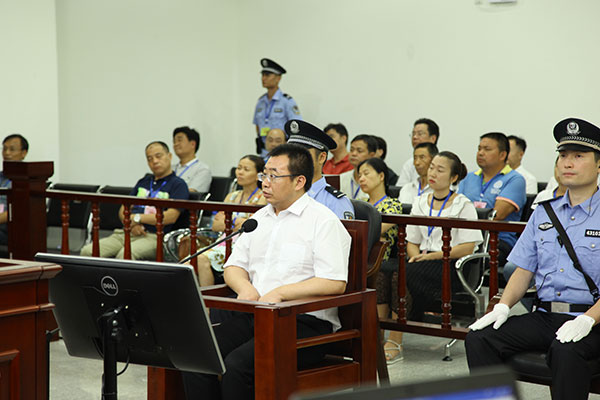 Jiang Tianyong goes on trial on Tuesday at the Changsha Intermediate People's Court on the charge of inciting subversion of state power.[Photo provided to chinadaily.com.cn]
A former Beijing lawyer on trial for subversion has confessed that he had received training abroad about western political system and intended to change China's current political system.
Jiang Tianyong, 46, went on trial on Tuesday at the Changsha Intermediate People's Court on the charge of inciting subversion of state power.
"I'm ashamed of it," Jiang said during the hearing.
"I deliberately fabricated torture details of Xie Yang (another former lawyer) while he was in police detention and played to western media's taste, aiming to tarnish the image of the government and judicial organs."
Jiang showed remorse in court.
"I received training abroad five times, which made me unsatisfied with the Communist Party of China and the country's current political system. So I wanted to make a change," he said.
According to prosecutors, since 2009, Jiang released more than 33,000 posts on social media platforms weibo and Twitter, where he had 37,000 followers. Among them, 214 posts were inciting subversion.
Jiang was placed under surveillance on Dec 1, 2016, and arrested on May 31, 2017, according to prosecutors.