Free, but still fighting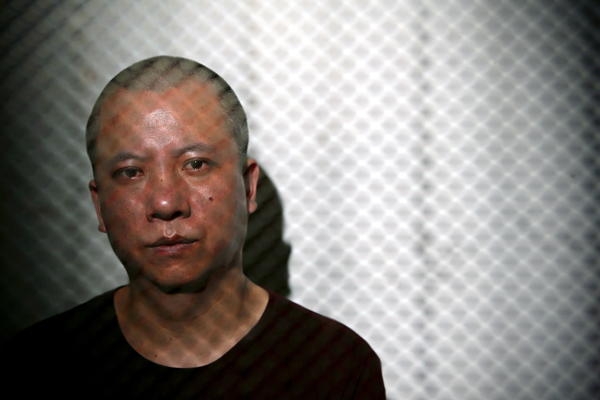 Nian Bin.
Nian Bin spent eight years on death row after being wrongfully convicted of killing two children with poison in 2006. In August 2014, he was exonerated and freed by an appeals court, which said the evidence produced at his trial had been insufficient to guarantee a lawful conviction.
In February, the Fujian province native stepped back into the spotlight. He submitted a second application for State compensation, asking the public security authorities in Fuzhou, the provincial capital, and Pingtan county, where he lived, to pay 4.12 million yuan for improper use of handcuffs and shackles during his years in prison that left him with permanent injuries.
"The illegal use of these restraints injured my brother, and now he is unable to live a normal life," said Nian Jianlan, Nian Bin's older sister.
She said the application included the cost of Nian's medical treatment since leaving prison, "as well as the money I spent during the past decade to clear his name".
However, on May 26, a medical expert hired by the Fuzhou Public Security Bureau to examine Nian Bin submitted a report in which he claimed the injuries did not exist.
Meanwhile, evidence previously provided by Nian Bin's lawyer outlining the injuries was deemed insufficient.
Now, the family's lawyer is requesting that the provincial high court rehears the application in an attempt to identify whether Nian Bin's injuries are related to the improper use of restraints.
That seems par for the course, given that since his conviction was quashed, his application for State compensation has been far from smooth.
In 2014, he applied for compensation of more than 150 million yuan ($22 million) for the time he spent in prison and the psychological trauma he experienced as a result.
In February 2015, Nian Bin was awarded 1.19 million yuan by the provincial high people's court.
His family refused to accept the decision, and appealed to the Supreme People's Court, China's top judicial chamber.
"Such a sum wouldn't solve our difficulties. Our house in Fujian was destroyed (by relatives of the dead children), and I lost my job because I was busy with my brother's appeal," Nian Jianlan said. "Our family also had debts at the time, so we couldn't even afford daily living expenses."
In January, the top court upheld the original award, saying it was the largest sum the provincial court was able to provide in cases such as Nian Bin's.
However, the court suggested the family should instead apply to the local public security bureau for compensation. Under the State Compensation Law, applicants are allowed to change the target of their applications and new information can be included in the submission.


Editor's picks