How does AI reshape the world?
Editor's note: Interest in artificial intelligence has reached a fever pitch as the World Intelligence Congress was held in Tianjin from Thursday to Friday.
Themed Towards the Hyper-Intelligence Age, the meeting focused on changes and opportunities brought by AI technology and its application towards a sustainable world.
As the first international AI convention in China, the event served as a cooperation and exchange platform for experts, government officials, industry giants and entrepreneurs from around the world.
Here are some of the WIC participants' views on AI.
Liu Chuanzhi
Founder, Lenovo Group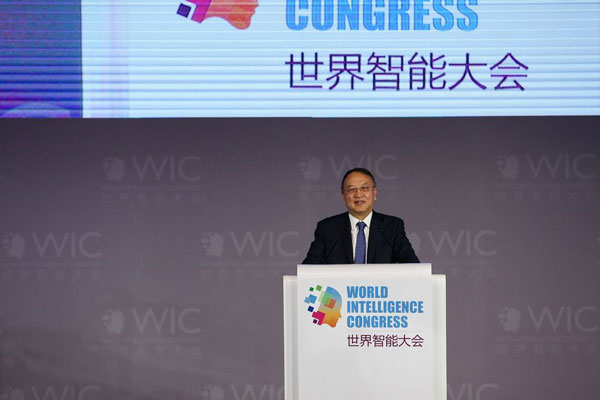 Liu Chuanzhi delivers a keynote speech at the World Intelligence Congress in Tianjin, June 29, 2017. [Photo by Yu Jie/Provided to chinadaily.com.cn]
It is not easy to forget that China's modern economy was built on the strength of a solid but typically low-tech manufacturing sector. Now, China has ramped up its efforts to change its image from a manufacturing powerhouse to a high-tech one.
"It is necessary for most Chinese companies to become high-tech pioneers as their fate will be determined by technological innovation in the AI era," Liu said.
But how can they prepare for an AI-powered market?
"As AI is reaching an inflection point, Chinese companies should invest more in it than ever, so as not to lose out," Liu suggested.
Liu also said that China needs to promote a wide spectrum of technologies that might enable enterprises to profit from the possibilities of AI's growth.