Weather department issues nationwide yellow alert for rainstorms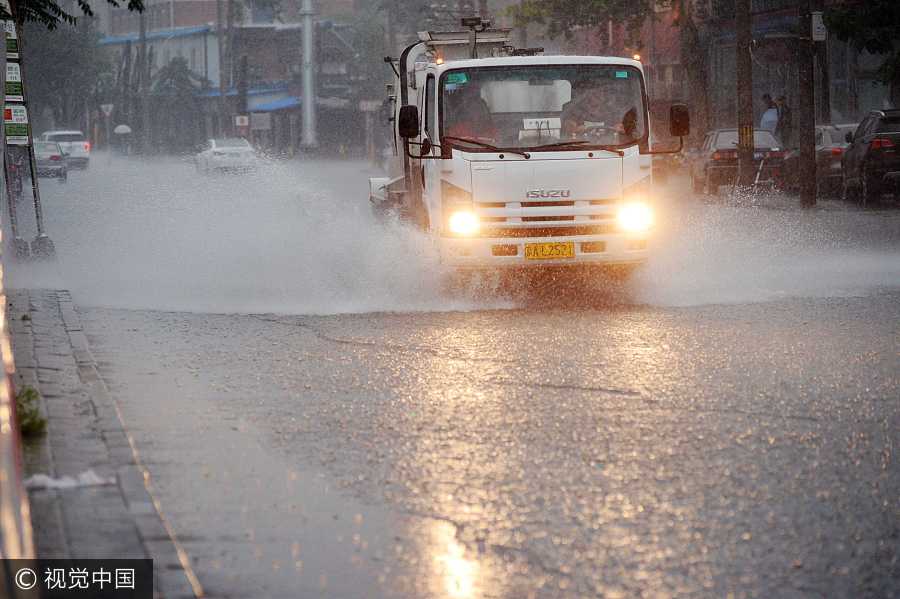 A vehicle makes its way through a flooded road in Beijing on June 23, 2017. [Photo/VCG]
China's national weather observatory renewed a yellow alert for rainstorms on Thursday as heavy rain is expected across the country in the next few days.
On Friday, heavy rain is expected in parts of Inner Mongolia, Hebei, Beijing, Tianjin and Shandong with precipitation of up to 120 millimeters, according to the National Meteorological Center (NMC).
Up to 140 millimeters of rain will hit parts of Guangdong, Guangxi, Guizhou, Hubei and Jiangxi, while some of these areas may see hail or thunderstorms, said the NMC.
China has a four-tier color-coded weather warning system, with red the most severe, followed by orange, yellow and blue.