Fasting or not, Uygurs show guests a good time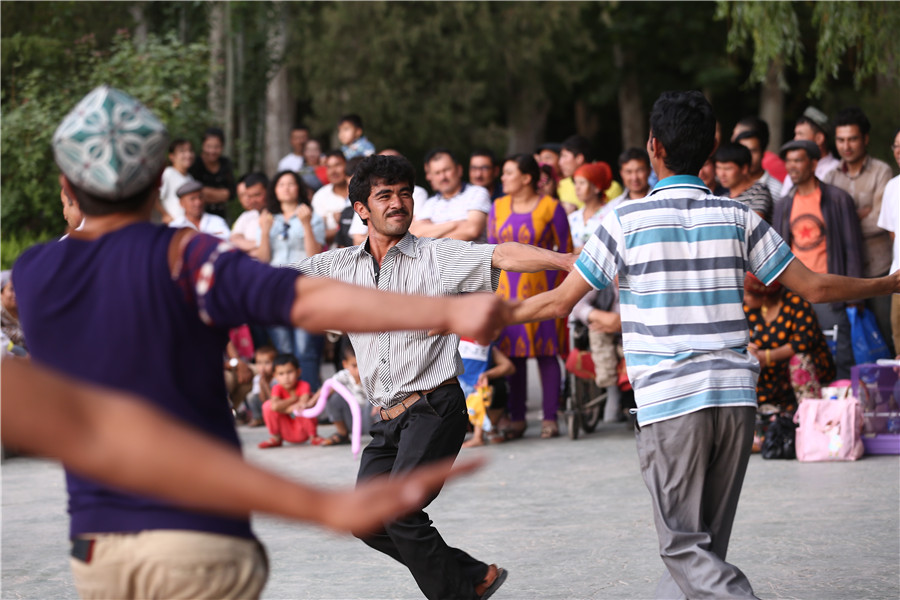 Kashgar residents dance in one of the city's public squares. ZOU HONG/CHINA DAILY
Ramadan tests self-discipline of Muslims in Kashgar, but provides a festival atmosphere for tourists
Turdigul Ali sat staring up at a clock hanging on a wall in her brother's house in Kashgar, Xinjiang Uygur autonomous region, on June 12. She was waiting for it to reach 10:30 pm, so she could perform a short prayer and bring an end to her daylong fast.
It was something the 35-year-old Muslim had repeated every day since May 27 during Ramadan-a holy month of fasting observed by some Muslims. Those who fast are not allowed to consume any form of food or beverage during daylight hours. The end of Ramadan will be marked in Xinjiang by the festival of fast-breaking on Monday.
Turdigul's brother's house sits on the edge of a 40-meter-tall loess platform and overlooks the Tuman River.