Hong Kong named most competitive economy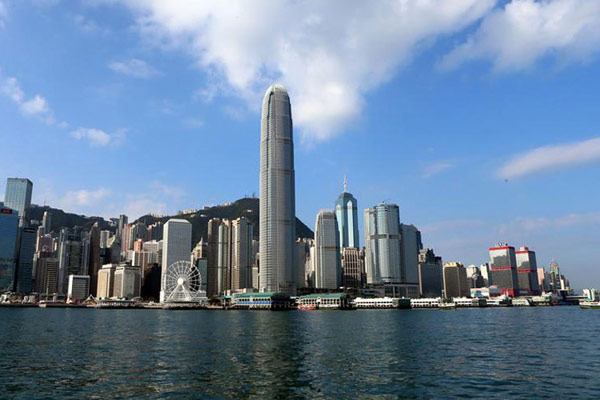 Skyscrapers line the harbor in Hong Kong, on Feb 9, 2016. [Photo/Xinhua]
Hong Kong was rated as the most competitive economy for the second year in a row, while the Chinese mainland jumped up seven places on the 2017 World Competitiveness Yearbook released on Thursday.
The rankings published by the International Institute for Management Development in Lausanne, Switzerland consider 261 indices, including employment and trade statistics in 2016. It also uses the results of a survey of more than 6,250 executives in 2017.
Switzerland and Singapore ranked second and third respectively, while the US dropped from third in 2016 to fourth in 2017, according to the 2017 World Competitiveness Yearbook.
As for the Yearbook's four key measures, Hong Kong remains first in government efficiency and business efficiency, improved a bit on infrastructure while dropping from fifth in 2016 to eleventh on economic performance.
The drop is reported to reflect the economic growth slowed down in Hong Kong amid the global economic downturn.
Financial Secretary Paul Chan Mo-po said: "It's great to see Hong Kong regains the most competitive economy in 2017, and this ranking highly praises Hong Kong SAR Government's efforts on obeying the financial disciplines, opening new markets and assisting new industries."
"Facing the increasingly competitive global economy, it needs to consolidate Hong Kong's competitive strengths including free and open market principles, good law traditions, efficient public sectors and stable systems in a bid to improve the metropolitan city's competence in the long run," Chan said.
According to the Yearbook, the Chinese mainland moved up seven places to 18th on the list, showing it is the most competitive among economies with per capita GDP less than $20,000. Taiwan remained 14th.