'I will work harder to change my life'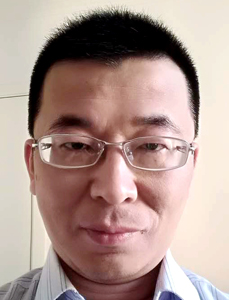 Yanjiao in Hebei province, 30 kilometers east of Beijing, is home to more than 700,000 people, most of whom work in the capital.
Zhang Yong, born in 1973 in Xi'an in the central province of Shaanxi, used to spend several hours a day commuting by bus and subway.
Since arriving in Beijing in 2008, the high cost of property has forced him to move further and further from the center.
His first apartment in Beijing was near the Liufang Subway Station on the East Second Ring Road, where monthly rents were 2,000 yuan to 3,000 yuan ($290 to $435).
When the rent rose, Zhang moved to Tiantongyuan on the North Sixth Ring Road to save money, but that area quickly became too expensive.
Zhang moved to Yanjiao in 2014 after friends told him that many people who work in Beijing's downtown live there.
"I love Beijing's culture," he said. "The city's history and culture tell me it's the place I should stay."
However, the capital's policies don't help people like him, who don't have Beijing hukou, a household registration permit, which means they are not allowed to buy property.
For several years, Zhang worked as an editor at a small publishing company in the Central Business District near the East Third Ring Road.
Despite not traveling during rush hours, his round trip took four hours, so in 2014 he quit his job and became a full-time writer and translator.
"I made the decision because I was so tired of commuting," he said.
Zhang has published several books, some of which have sold well. The money has improved his financial status a little, but not enough to compensate for the soaring rents in and around the capital.
In the past 10 years, Yanjiao's population has risen from about 30,000 to more than 700,000, and the price of real estate has rocketed from 4,000 yuan per square meter to 30,000 yuan.
The main reason is that a growing number of people who are unable to afford apartments in Beijing have chosen to live in Yanjiao, known locally as "the city of beds".
"I don't like to complain, but the cultural atmosphere in Yanjiao is terrible. There isn't a single library in the city," he said. "As someone who writes about culture and history, I'm saddened by that."
Zhang will continue his writing career and try to save so he can rent an apartment closer to downtown Beijing, the "real" Beijing in his opinion.
"I believe tough environments can create better people. I will work harder to change my life," he said.