'Beijing has attractions my hometown can't provide'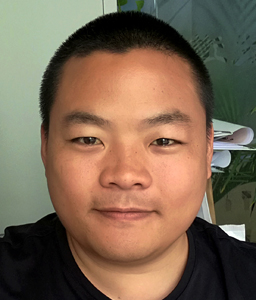 Luo Rensheng recently relocated from Changping district in northwest Beijing to Mentougou, 30 km west of the downtown. The move has cut his daily commute from six hours to two.
Born in Qingdao, in the eastern province of Shandong, the 34-year-old book editor moved to Beijing in 2007 after graduating from college.
First, he rented an apartment near his workplace in Shijingshan district on the West Fifth Ring Road. It was a good time; he dated his girlfriend - now his wife - and was free from care and responsibilities.
When the couple married three years ago, they moved into an apartment owned by Luo's father-in-law in Changping, 56 kilometers from his workplace.
"I felt like I didn't see the sun for three years," he said. "I left home at about 6 a.m. to get to work before 9 am."
His journey consisted of a 30-minute, 14-km drive to the nearest subway station, followed by 90 minutes on the subway to Shijingshan. The culmination was a 30-minute walk to his office.
"If I got lucky, the journey took two and a half hours. When the traffic was bad, though, the trip took three hours. I finished work at 5 pm, which meant I didn't get home until 8 pm," he said.
"I was so eager to change the situation. Six hours there and back was killing me. I had no time for myself. Apart from eating and sleeping, I hardly did anything at home."
Even though he was unhappy, Luo was eager to stay in the capital.
"Beijing has attractions my hometown can't provide. Maybe life would be easier if I returned to my hometown. It would be more convenient, but I would lose more than I would gain compared with life here," he said.
He sold an apartment he owned in Qingdao and used the money as a down payment for a 50-square-meter apartment in Mentougou.
Even though he still lives far from the city center, his new home is 18 km from his work, saving him time and effort
"I feel great after the move," he said. "Now, I have more time for my wife and young child."