Project brings clean water to mountain villagers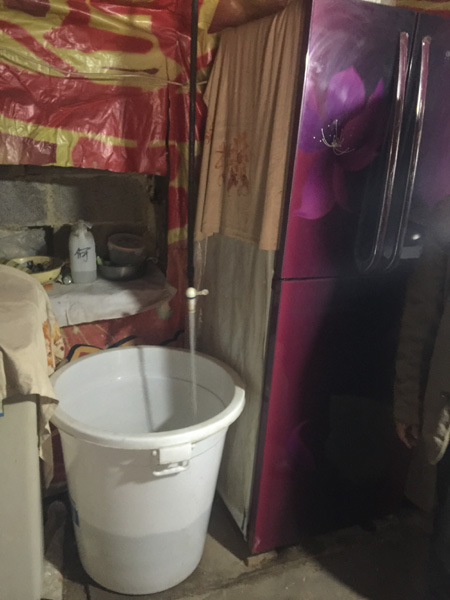 Water project brings clean water to villagers of Wulong in Southwest China's Chongqing. [Photo  by Tan Yingzi/chinadaily.cm.cn]
Last week, for the first time in his life, 86-year-old Luo Yinzhou had running water at home.
For hundreds of years, farmers in impoverished Fazi Village, Huolu county, had only one water source: the rain. They usually dug small ponds in the ground to store water, which was far from clean and safe.
Wulong in Southwest China's Chongqing is well-known for its unique karst landscape, as well as its poverty. Due to the special topography, the ground can hardly hold any water. Villages like Fazi here in the mountains have long suffered from the lack of water. It is classified as a state-level, poverty-stricken area due to the lack of infrastructure.
To solve the drinking water problem in Fazi Village, the local government invested over 4 million yuan ($570,000) to build a clean and safe water system, including 18 giant drinking water tanks to store water from a river in Jiangkou county. Jiangkou is 14 kilometers from the village.
In 2000, China launched a drinking water safety project in rural areas across the country. By the end of 2015, 571 million people in rural areas had access to clean and safe water, according to the Ministry of Water Resources.