The academic that tested a 71,000 volt on himself for research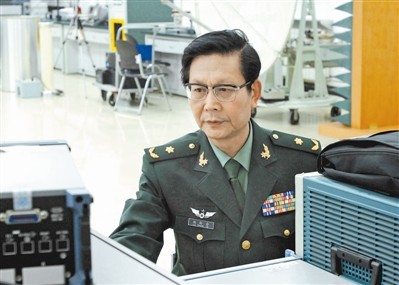 Liu Shanghe at work. [File photo/81.cn]
An academic at the China Academy of Engineering and founder of electrostatic safety research in China, is renowned as the first person to determine the highest static potential of the human body. Liu Shanghe even went so far as to prove his conclusion with an experiment on his own body.
The 80-year-old scientist's fight with the invisible "ghost" static began in 1983 when he taught fundamental physics at Ordnance Engineering College in North China's Hebei province. Shocked by a series of tragedies caused by static, Liu became keenly aware that weapons and ammunition safety can only be ensured by solving problems caused by static.
Already in his 40s, Liu shifted his research focus from semi-conductors to static and ammunition.
Speaking about his decision, Liu said that "to explore this unknown area, I was willing to learn from the beginning like an elementary school student."
Through unremitting efforts, he published a scientific paper on how to alter polymeric material to make it static-free in a few years. That was a finding proposed for the first time in China and also gained international acknowledgment.
Based on a large quantity of experimental data, he and his colleagues invented five instruments including an electrostatic potential dynamic testing instrument.
Through both theoretical calculation and precise experiments with the instrument, Liu's conclusion on the highest level that human body's static potential can reach is higher than those determined by experts in the United States and United Kingdom.
In 1992, Liu boldly decided to experiment on his own body and finally reached the number 71,000 volt.
He would never forget his days spent working in the lab. Long-time exposure to hazardous gas and radiation caused his white blood cells to plummet to 2000 from the normal level of 5000. And over-work made this 1.8-meter-tall man shrink to as thin as 60 kilograms.
In his wife's eyes, he has little concept of free time. Even at home, most of his time was spent in his study continuing his research.
Liu has received many awards for his achievements, including the highest ones of science and technology in the country.